Haneda Airport is used by people from around the world.
A long flight overseas, a business trip with enthusiasm, an early flight departure and arrival…
If you fly early in the morning, you might be worried about breakfast.
You want to eat well and start healthy.
Within the airport, many shops offer "Morning", which are good for early morning flights.
This time, I will introduce carefully selected restaurants which open by 7: 00 in Haneda Airport Terminal 1.
1 Hitoshinaya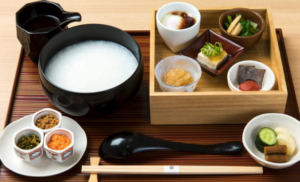 This is an authentic Japanese restaurant that focuses on soup stock.
There is only one shop but there are 3 noren at the entrance. If you pass through one of them, Asa Gohan, you will find a Japanese breakfast that is particular about the broth that is the basis of Japanese cuisine.
Out of 5 kinds of Asa Gohan(Breakfast), 2 kinds of White rice porridge and Salmon Meal are served at the time of opening at 5: 30.
White rice porridge comes with 5 kinds of side dishes, pickles and condiments.
The Sake-zen features grilled salmon as the main dish, omelet, 2 side dishes, salad, pickles, miso soup and a selection of partners that go well with white rice.
Rice can be refilled.
Business hours are from 5:30 to 20 o'clock, and you can order breakfast anytime during business hours.
Why not start your day with an authentic Asa Gohan(Breakfast) in a luxurious mood?
Review
*Best to finish off your trip.

In Haneda Airport, I am a fan who decided to eat here.

The taste and atmosphere are good.
*I will stop by the airport when I want to eat Japanese food.

The interior is stylish, and it is good that you can have soup instead of tea.
Hitoshinaya
[business hours]

5: 30 -20: 00

[Location]

Haneda Airport Passenger Terminal 1 2F Lobby North 50

【Tel】

+ 81 -3 -5757 8853

【HP】

https://www.tokyo-airport-bldg.co.jp/shops_and_restaurants/store/404/
2 Cafe Yokohama Coffee Monogatari (Story)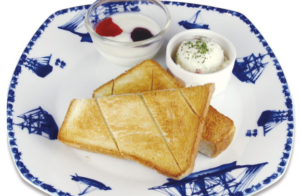 The classic toast and coffee to enjoy in a calm space.
The 2 kinds of morning set of toast set and cheese toast set come with potato salad, yogurt, and drink.
(You can choose your drink from foaming coffee, iced coffee, tea, milk, 100% orange juice and tomato juice.)
The toast in the toast set is baked thoroughly until it browns and has a pleasant crispy texture.
With cheese toast, the cheese melts with each cheek filling, and the flavor of tomato sauce spreads.
The restaurant is reminiscent of an old-fashioned coffee shop with counter seats, so it is easy for one person to use, and it is a good place for children to have separate smoking areas.
You will feel relaxed in the morning.
Review
*A cafe with a calm atmosphere with a store on the second floor of Haneda Airport Terminal 1 Building.

I'll have the morning set. The restaurant was spacious and the coffee was delicious.
*I ordered a cake set.

I had a relaxing time.
Cafe Yokohama Coffee Monogatari(Story)
[business hours]

6: 30 -19: 30

[Location]

Passenger Terminal 1 3F Terrace Restaurant South 11

【Tel】

+81-3-5757-8856

【HP】
3 Curry Udon specially store Cuud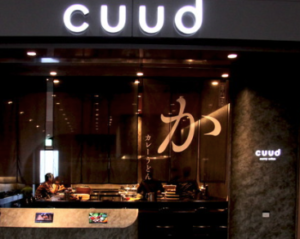 Breakfast is served from 5: 30 to -10: 00.
As expected, it is the airport that represents Japan.
I'm surprised to hear that it's curry udon from the morning, but I'd like to try it once if I can enjoy it in the Curry Udon Specialty Store.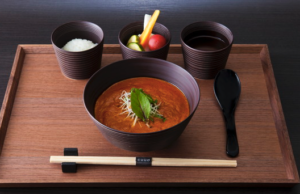 There are 3 types of breakfast menu, Morning Curry Udon (Hot), Morning Curry Udon (Cold) and Morning Tomato Curry Udon.
Half-size udon, rice, pickles, and Japanese soup stock are included in the set.
First, dip the rice in between, and add pickles as a side dish.
There are various ways to enjoy it, such as mixing the leftover broth with Japanese broth.
The soup based on mackerel and sardine flakes is elegant, but the spices such as cumin, coriander, and fenugreek are strong.
The stimulus also stimulates your appetite and makes you want more chopsticks.
Review
*The cold curry udon in summer is easy to eat as the spiciness of the curry is not emphasized by the heat.
*It's a stylish curry udon restaurant that opens early in the morning at Terminal 1 South Wing.

The soup is quite authentic or spicy, so it is for adults.
*The inside of the restaurant was fashionable and overall sophisticated, and the curry udon was different from the feeling I had until now.

It's spicy.
Curry Udon Specially store Cuud
[business hours]

5: 30 -20: 00

[Location]

Terminal 1 Building 2F Terminal Lobby South 46

【Tel】

+81-3-5757-8857

【HP】

http://www.airport-restaurant.co.jp/restaurant_detail/12.html
4 Onigiri Specially store Gokoku Hojyo Kuraichi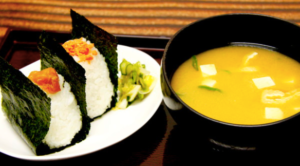 It's a store specializing in onigiri, where you can have onigiri and miso soup for one coin.
You can have breakfast anytime during business hours.
Our Shop is perfect for those who want to "Rice and miso soup for breakfast!".
You can enjoy rice balls made with Akitakomachi from Akita prefecture and miso soup with your choice of miso.
There are around 10 kinds of standard rice balls such as kaka, -salmon, konbu, benitsukudani and karashi-mentaiko
.
I chose miso soup from Hakata miso, Haccho miso, Echigo miso, Akita miso and Shinshu miso (White/Red).
Matching with rice balls is recommended at a great price Kuraichi Set.
 2 rice balls (The ingredients change daily.) + miso soup (Combination of Hakata and Echigo) is one coin.
If you want to eat in, you can eat it standing up. If you want to take out, you can buy it quickly and eat it on the plane.
It's fun to think about it.
Review
*You can eat delicious rice balls at Haneda.
*When I go on a trip, it is this shop after all.

It's a restaurant that serves delicious rice balls that make you feel at ease.
 Gokoku Hojyo Kuraichi
[business hours]

7: 00 -20: 00

[Location]

Passenger Terminal 1, Gate Lounge on the 2nd floor (Middle) 53

【Tel】

+81-3-5757-8837

【HP】

https://www.tokyo-airport-bldg.co.jp/shops_and_restaurants/store/380/
5 Daihachi(Eighth) Bay Side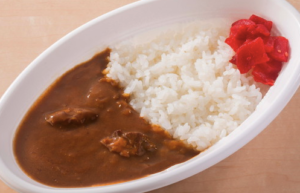 Daihachi(8th) Baysideis located in the departure gate lounge of Haneda Airport, so it is a convenient store that you can use quickly when you are waiting for the departure.
They have a hearty menu such as curry and udon from 6: 00, so it is recommended when you want to fill up your stomach from the morning and start off healthy.
You can order breakfast at any time during business hours.
Tempura & Egg Udon Noodles is a recommended dish with smooth udon, mixed tempura with lots of ingredients, and soft half-boiled egg.
Beef Curry is also known for its beef flavor and rich flavor made with carefully selected spices.
There are standing seats so it is convenient even when you don't have much time until your flight, but you can see the airplane from the counter seat, so I recommend you to go a little early and spend a relaxing time while enjoying the atmosphere of the trip.
Daihachi(8th) Bayside
[business hours]

6: 00 -20: 00

[Location]

Passenger Terminal 1 2nd Floor North Wing 55

This is a store that only passengers can use. All arriving passengers can use it before leaving the arrival lobby.

【Tel】

+81-3-5757-8814

【HP】

https://www.tokyo-airport-bldg.co.jp/shops_and_restaurants/store/117/
6 Caffe LAT 25 °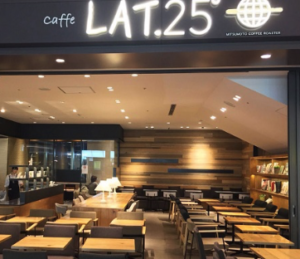 LAT 25 ° means the coffee belt at 25 degrees latitude, which breeds coffee loved all over the world.
They serve a special cup from delicious coffee to Delivering a little happiness to people all over the world.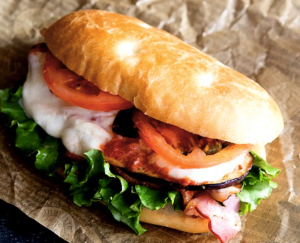 It is a long-established roaster that has selected and roasted coffee from all over the world, so of course the coffee is delicious!
The fresh frozen drink made with beets and avocados and the high quality hot sandwich are also recommended.
You can order breakfast anytime you are not open.
Review
*Sandwich and pot coffee… It might be common, but I could enjoy an extraordinary sense. It was very relaxing and delicious!!
*The atmosphere is stylish and the inside is calm.

Of course, I think it is also good to relax alone by having a light meal or coffee.
Caffe LAT 25 °
[business hours]

6: 30 -20: 00

[Location]

Terminal 1 2F Terminal Lobby North 59

【Tel】

+81-3-5757-8852

【HP】