Narita Airport, the gateway to Japan.
This time, we would like to introduce you to a Japanese restaurant in Narita Airport Terminal 2 that you should try, not only after returning from abroad but also before leaving for a while.
1 Obon de Gohan ( Rice on Plate)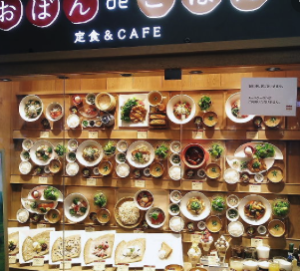 In the case of Terminal 2, most of the restaurants are on the 4th floor of the main building.
This restaurant is one of them.
Many of the heavy users of Narita Airport love it, and it is a Japanese restaurant that they always stop by when they leave and return.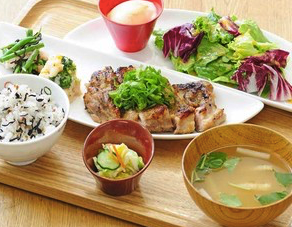 The Obon de Gohan menu is very Japanese.
There are table menus such as set meals, udon noodles, and Dashi chazuke.
I was also thankful that I could have it from breakfast time.
You can enjoy mild taste like relaxing tired stomach by foreign unfamiliar meal.
Review
*There are many kinds of healthy and delicious looking set meals, so I can't decide which to choose. You can have free refills of rice and miso soup, and the dessert is also attractive.
*The best restaurant before leaving Japan.
*Very delicious Japanese food. Different set meals were available. The selection also was good. Was not rolled during the breakfast time.
Obon de Gohan Narita Airport
[business hours]

7; 30 -21; 00

[Location]

Terminal 2 4F

【Tel】

+81-476-34-6096

【HP】
2 Sushi Misakimaru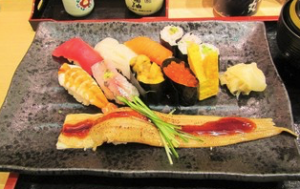 Speaking of Japanese food, one thing you cannot miss is sushi! 
You can order one by one, so it's nice that you can go there easily even when you are a little hungry.
You can order your favorite ingredients, but if you want to get a good deal, I recommend the set menu. 
You can enjoy the standard Edomae sushi here "Assorted Misaki".
 It comes with aosa soup.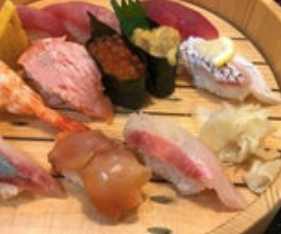 Misakimaru has counter seats, so you can drop by easily even by yourself.
 Many repeat customers rush in right after they return to Japan, and it is a place to relax for those who come back to Japan longing for the Japanese taste.
Review
*It is quick and delicious!!

It's on the floor above the departure gate, so you can have a meal with people seeing you off.

If you want to enjoy Japanese food in a short time at Narita Terminal 2, I recommend it.
*I ordered a nigiri set for about 1500 yen and Japanese sake. 

There were sea urchin and salmon roe in it, and I felt that this price was reasonable at the airport restaurant where it was expensive. 

The conger eel was delicious.
*This is one of two sushi restaurants I ' ve had the opportunity to eat at in Narita Terminal 2. 

While I prefer the other restaurant for its atmosphere, this restaurant is also good for one last sushi meal before leaving japan.

 Both tables and countertop are seeing at this restaurant. 

There is also a good menu of choices.
Sushi Misakimaru
[business hours]

7; 30 -21; 00

[Location]

Terminal 2 Main Building 4F

【Tel】

+81-476-34-6169

【HP】
3. Tonkatsu Inaba Wakou ( pork cutlet)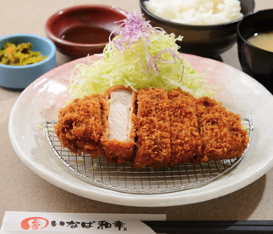 Next, we introduce pork cutlet. 
The crispy batter of the tonkatsu fried by the chef reminds me of Japanese craftsmanship. 
I recommend this restaurant when you want to eat a lot.
Roast cutlet is recommended.
 You can fully enjoy the taste of pork. 
Also, there are various kinds such as fillet cutlet and shrimp croquette. 
Please enjoy the taste of the tonkatsu specialty restaurant.
Also, Tonjiru (miso soup with pork and vegetables) comes with the set to ease the tension before departure.
 If you're going to eat after a long trip abroad, the gentle flavor will permeate your body.
Review
*Very crunchy and freshly fried pork fillet, the onion on top fits well with the cutlet and juicy meat. 

The price is also similar to those we can find in the city center. Great.
*Visit here before you depart. Food tastes good and the price is right. 

They have kids meal and come with toys.
*The food books and taste lovely the service was good the persons were very helpful and understanding and patient with the limitations of the language barrier. 
Tonkatsu Inaba Wakou
[business hours]

8; 00 -21; 00

[Location]

Terminal 2 Main Building 4F

【Tel】

+81-476-34-6135

【HP】
4. Menya Kukai (Japanese Ramen)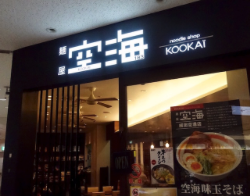 Kukai's ramen, which is developed mainly in the Kanto region, is so good that it is said to be a bistro of ramen. 
The soup was modeled after the French Fon (soup stock). 
It is made by carefully roasting pork and chicken bones.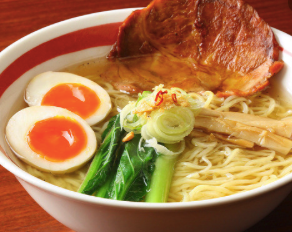 The inside of the restaurant is a space that is like an airport restaurant with mainly table seats.
 You can enter with your family without worries.
Review
*I had Ajitama ramen, and I was fully satisfied with the soy sauce base.
*Vegetarian option is available. Tasty ramen.Recommend.
*It must be very busy and hard every day at the airport, but they serve delicious ramen.

The service seems to be the best with a smile regardless of Japanese or foreign guests.

It was served quickly after ordering, and it was very delicious.
Menya Kukai
[business hours]

8: 00 -20: 30

[Location]

Terminal 2 4F

【Tel】

+81-476-34-6136

【HP】
5. Freshly fried Tentei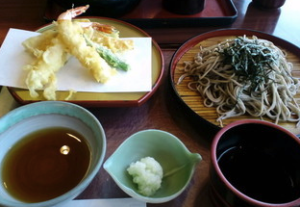 This is the taste of Japan. 
Would you like tempura, udon or soba before departure?
 I want to start after eating Japanese food! 
If you get lost, you can't go wrong if you go here first.
The freshly fried crispy tempura is superb. 
There are many sets with soba and udon. Please enjoy the precious Japanese food that can only be eaten in Japan. 
Those who stay overseas for a while may not be able to drink without tears.
The interior is also a Japanese style space. 
There are counter seats as well as table seats, so you can enter alone without hesitation.
Review
*The price is reasonable for a quite large portion of food. actively you don't need to order drinks since you will get free refill Ocha(tea).

 I ordered a packet of rice with severe kinds of tempura and soba noddles. 

The tempura is great, I found no oily or unpleasant after usually, I got after severe temper for the shock
*The reason is that the lunch was relatively cheap at the back of the second floor.

This set menu is 980 yen and I ate it as the last Japanese food.

It tastes good and I recommend it.
*Tempura is our specialty, but it's crispy and exquisite!
Freshly fried Amitentei
[business hours]

7: 30 -21: 30

[Location]

Terminal 2 Main Building 4F

【Tel】

+81-476-34-6133

【HP】
6 La Toque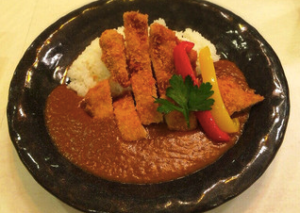 How about Japanese curry which is now firmly established as Japanese soul food? 
La Toque is a western-style restaurant that mainly serves curry.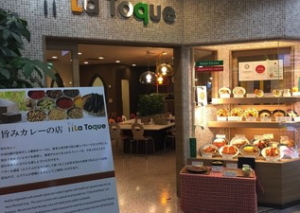 We have a lineup of curry that focuses on Japanese ingredients. 
There are many appetizing things such as chicken cutlet curry or yellowtail chicken stock curry. 
We also have a morning set, so if you miss your breakfast at home, why don't you try it?
The inside of the store is light and easy to enter. 
You can enjoy meals alone or in a group without hesitation.
Review
*Great food and portions at a great price (about 1000 yen) for regular sizes. 

The service is quick and we got our food within 10 minutes! 
・I ordered the Katsu, Curry Rice set and I too fully enjoyed it. 

I would recommend this place to look for an affordable meal before your flight. 
*Great service of Halal Food. Thank you very much
*Very nice curry rice with steak with reasonable price. Located in the dining zone of Narita terminal 2. 

The staff can speak basic English. 

They also offer Western food like spaghetti as well. It is a good place to fill your tummy before the flight. Recommend.
La Toque
[business hours]

7: 00 -21; 00

[Location]

Terminal 2 Main Building 4F

【Tel】

+81-476-34-6193

【HP】