Tokyo Ramen Street is a commercial facility located on the Yaesu side of Tokyo Station in Chiyoda Ward, Tokyo.
 It is a ramen restaurant district in the underground area of Tokyo Station First Avenue.
It was created in 2009 at Tokyo Station's Ichibangai under the concept of "The first place I want to eat in Tokyo".
In October 2018, a miso ramen specialty shop 'Chapter of Tsujita miso' and a niboshi ramen specialty shop 'Ramen Tama' were added, creating an even more attractive lineup. I will introduce all 8 stores together with their highly recommended dish.
1 Tsujita miso-no-Sho

A miso ramen specialty brand 'Tsukemen Tsujita' created by the popular pork bone and seafood restaurant ' Tsujita miso-no-Sho'.
It's miso ramen that represents Tokyo with a rich soup and mild special miso.
We use custom-made curly noodles delivered directly from Hokkaido.
Toppings include chopped roasted pork fillet, ginger, and a green laver to make a flavorful bowl.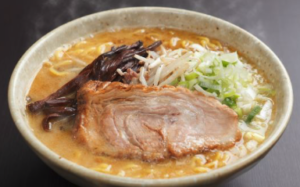 [business hours]

10: 30 ~ 23: 00 (L.O. 30: 22)

【tel】

+81-3-6551-2028
2. Gyoku Tokyo dried sardine ramen

It is a specialty shop of dried sardine ramen made by a famous shop of rich seafood 'Tokyo Dried  Sardines ramen.
The "dried bonito flakes" that is put in the soup is shaved after the order comes in so the flavor is superb.
You can enjoy the flavor of the soup stock to the fullest. This is the best-dried sardine ramen. 
Torori soba is the most popular dish of 'Tokyo dried sardine ramen noodles and egg' which is made by adding the flavor of dried sardines to the rich and rich soup of chicken white broth.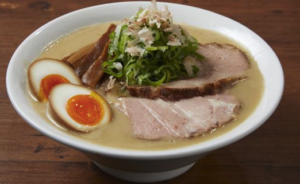 [business hours]

10: 30 ~ 23: 00 (L.O. 30: 22)

【Tel】

+81-3-6551-2205
3  Rokurinsha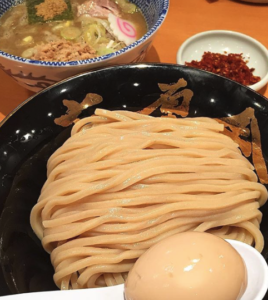 It is one of the best tsukemen restaurants in Japan, which established a style called super thick noodles with thick soup and created a big sensation in the tsukemen world.
The 'Rokurinsha', which closed in 2010 with regret, was able to resume operations at Tokyo Station.
Tokusei Tsukemen (1060 yen (Tax included)) is a super thick soup and super thick noodles topped with "dried fish flakes on nori seaweed" which is the trademark of Rokurinsha.
Please enjoy legendary gem which shocked the industry with a bold idea.
[business hours]

7: 30 ~ 9: 30

10: 30 ~ 22: 30

*Until 9: 30, we offer morning limited "morning charge".

【Tel】

+81-3-3286-0166
4 Soranoiro NIPPON

After opening the 1st shop in Kojimachi in 2011, it was published in 'Soranoiro' and won many awards "Michelin Guide Tokyo 2015".
The menu is full of individuality, including the colorful "Vegisova" which does not use eggs or dairy products as well as animal ingredients.
Vegi-soba (900 yen (Tax included)) uses vegetables for the noodles, soup, and ingredients. It is filled with the sweetness and umami of vegetables.
With this bowl, you can eat as much as 250 g of vegetables, and this ramen is very popular among women as it is healthy and delicious.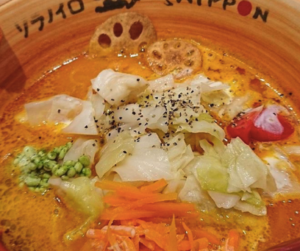 [business hours]

8: 30 ~ 23: 00 (L.O. 30: 22)

*Breakfast menu available until 8: 30 ~ 10: 00

【Tel】

+81-3-3211-7555
5 Tonkotsu Ramen Ore-Shiki Jun

Our specialty, Tonkotsu Ramen, has a rich and mild taste without the peculiar smell of Tonkotsu.
Please use "La Jiang" and "condiment" on the table as you like.
Check out the unique side dishes like "Tonkotsu Curry"!
Tonkotsu DX (1030 yen (Tax included)) is a thick, classic Tonkotsu ramen that penetrates the flavor of mild Tonkotsu.
After eating the noodles, you can also enjoy the famous 'Tonkotsu Ramen Ore-Shiki Jun' "Spicy oil soba noodles", which is a combination of noodle refill and Ra-yu.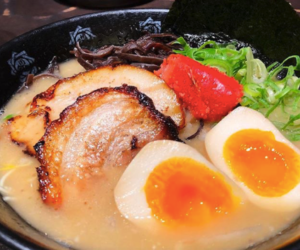 [business hours]

10: 30 ~ 23: 30 (L.O. 23: 00)

【Tel】

+81-3-3212-2558
6 Salt Ramen  Hirugao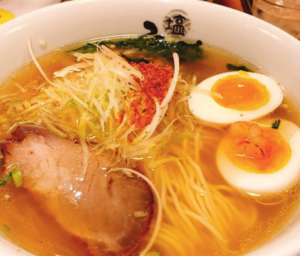 It is a salt ramen specialty store of the famous 'Setagaya' brand which used to dominate the world in the ramen battleground "Kannana".
The Shio Ramen, which is a combination of noodles made from whole wheat flour from Japan and soup that brings out the richness and flavor of carefully selected ingredients, is truly a superb bowl.
Shiotama Ramen (880 yen (Tax included)) is a soup made with chicken bones, dried small sardines, and scallops. It is light but has a rich flavor.
Our salt ramen uses only natural ingredients such as salt from Vietnam and Cambodia, which are famous production areas of solar salt for 100 years.
[business hours]

10: 30 ~ 23: 30 (L.O. 23: 00)

【Tel】

+81—3-3213-7000
7 Tokyo Station Ikaruga

The famous Kudan store 'Ikaruga' opened its first store outside its main store in Ichigaya.
The well-balanced soup which is a combination of animal soup and seafood soup is characteristic.
Why don't you taste the power and good aftertaste of a famous restaurant?
Tokyo Station Ramen (1000 yen (Tax included)) uses "dried bonito flakes" and "Special Bonito Flakes" in its soup, and is a blend of rich and less smelly pork and chicken bones.
It is rich, but the aftertaste is light and well-balanced.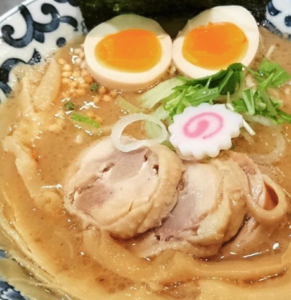 [business hours]

9: 30 ~ 23: 00 (L.O. 30: 22)

【Tel】

+81-3-3286-3586
8 Tokyo Chinese Soba Chiyogami

This is the first-second brand 'Ikaruga' run by the famous Kudan store 'Chiyogami'.
The soup that brings out the attractiveness of the ingredients to the utmost and the noodles that are comfortable to slurp is characteristic.
Tokyo Station Soy Sauce Chuka Soba(Chinese Soba) (980 yen (Tax included)) is a rich and fragrant soy sauce that extracts only the delicious part of the dashi from dried bonito and kelp.
Please enjoy clear chicken soup and smooth noodles.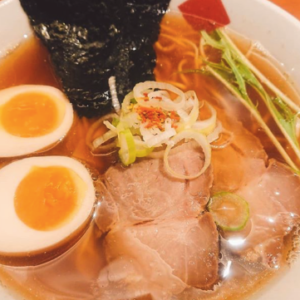 [business hours]

9: 30 ~ 23: 00 (L.O. 30: 22)

【Tel】

+81-3-3211-8833 

Tokyo Ramen Street

[Address]

B1, Ichibangai, Tokyo Station, 1-9-1 Marunouchi, Chiyoda-ku, Tokyo