Asakusa is a facorite spot that is full of shops, ranging from trendy items to gourmets unique to Asakusa.
Therefore, there are too many shops and you may feel….
I do not know where to go …,
How do you have experience?
Don't worry!!
This time, I will introduce Asakusa's recommended dinner shops, restaurants, and pubs for your purpose!
When you come to Asakusa, please refer to it by all means.
Restaurant "R" :The Gate Hotel Kaminarimon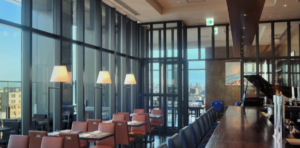 You can enjoy the elegant meals with a great view of Tokyo Skytree and Asakusa
They offer dishes based on Western cuisine and specialties from the world and world-class fine liquors.
They also have a large selection of glass wines.
There are also table seats, counter seats and open-air terrace seats.
Please enjoy a time full of heart.
Daikokuya Tempura(大黒屋天麩羅)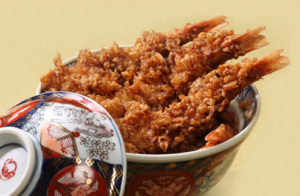 (Homepage)
Founded in 1887, speaking of Tenpura near Sensoji Temple, it is a long-established restaurant "Daikokuya(大黒屋)", which is one of the oldest traditional Tempura restaurants.
At lunch or dinner time, it is inevitable that there will be a procession, and some people will line up before the store opens! You should be prepared to wait for about 30–60 minutes even after 13:00 on holidays.
The most popular menu is Tendon.
Four big shrimp tempura will be provided on the rice bowl.
Food Stalls at Hoppy Street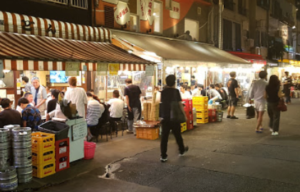 Hoppy Street, a bar town that represents Asakusa, is a place of relaxation where people gather from the daytime to midnight.
The restaurant is also known as "simmered street", and the stalls lined with simmered dishes at the shops.
Rigoletto Rotisserie and Wine (リゴレットロティサリーアンドワイン)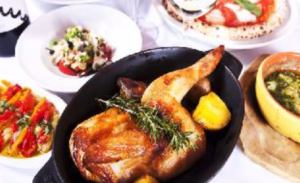 (Homepage)
This store is a fashionable dining bar with an open space!
It is located at about 2 minutes walk from Oshiage Station on the Hanzomon Line.
The shop is on the 2nd floor of Tokyo Sky Tree's Soramachi, and it's marked by its glass-opened exterior.
You can eat Italian and Spanish cuisine at this restaurant.
Especially recommended is Rotisserie food.
The chicken grilled slowly using the largest rotisserie machine in Japan is very fragrant and excellent!!
Tenku no Bistro Caméléon (天空のビストロ カメレオン)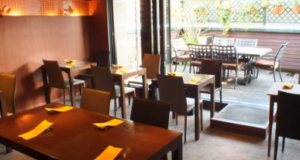 This restaurant is located just a short walk from Asakusabashi Station West Exit on the JR Sobu Line.
It is a popular French luxury restaurant in Asakusa, but because it is on the top floor of the building, it is a hiding place.
It is open on Saturday, but let's be careful as Sunday is a regular holiday.
As the sommelier examines seasonal ingredients from Japan and France, you can enjoy the taste of each season.
You will also be offered a wine that suits your cuisine.
Asakusa Gyukatsu:浅草 牛かつ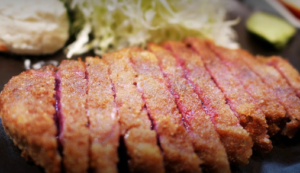 It takes about 2 minutes by walk from Asakusa Station on Tokyo Metro Ginza Line.
This store provides beef cutlet.
It is located in front of the main gate of Kaminari Gate, which is the main spot of Asakusa.
There are so many people lined up even on weekdays, so let's go ahead!
You can enjoy beef cutlet with rice, miso soup, and wasabi soy sauce, etc.
The cost is approximately1,000 yen, so the cost-performance is perfect.
Motsukushi (もつくし)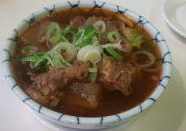 (Homepage)
Motsukushi is a popular pub where you can eat delicious dishes.
You can enjoy full of dishes that feel like a Japanese popular pub.
Especially recommended is "Nikomi San Pin Mori(煮込み3品盛り)".
This menu provides three shimmered dishes
soy sauce-flavored beef streaks
salty simmered beef giblets
miso-flavored simmered pork giblets
This menu is so cheap at 800 JPY!
Edo Monja Hyotan (江戸もんじゃ ひょうたん)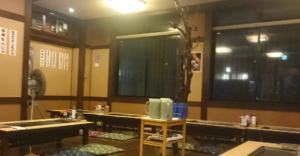 It has full of atmosphere unique to downtown in Tokyo.
It is located at a 5-minute walk from Tokyo Metro Ginza Line Asakusa Station.
It is a popular store of Monjayaki near Nakamise street.
It is open both on Saturday and Sunday, but be careful as the second and fourth Tuesdays are regular holidays.
Each table seat has an iron plate, which makes it a self-baking style.
There are various kinds of dishes from monja to okonomiyaki and teppanyaki.
The price is also very cheap at 1,200 yen.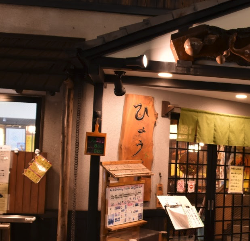 Yoshikami(ヨシカミ)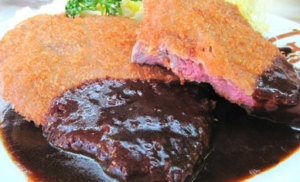 This restaurant is located at about 2 minutes walk from Tsukuba Express Asakusa Station,. In Asakusa, a popular Western-style restaurant for Japanese people.
It is open both Saturday and Sunday, but let's be careful as Thursday is a regular holiday.
The food is Western-style, and there are various types from omelet, pasta, and hamburg.
Especially recommended one is beef stew
Sukiyaki Imahan(すき焼き 今半本店)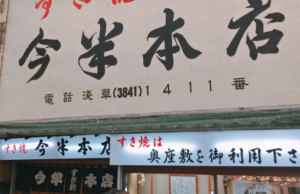 Speaking of "Imahan", it is a famous Sukiyaki store in Japan.
The main store is located in Asakusa's New Nakamise Street.
When you look at the storefront, you may understand the long-established reputation of the restaurant.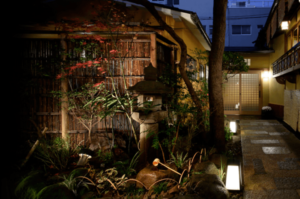 (Homepage)
There is a wooden 2-story Japanese-style restaurant building.
It is guided to the private room of the Okusashiki.
The person who made the reservation can enter them.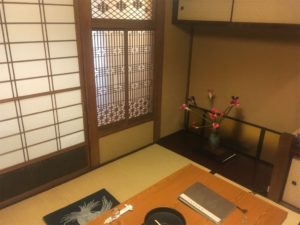 The menu is so simple. You can mainly eat Sukiyaki course from 6480 JPY to 4320 JPY.
Also, you can add beer or Japanese Sake as you like it by paying additional costs.
Here is the Sukiyaki that I previously ordered.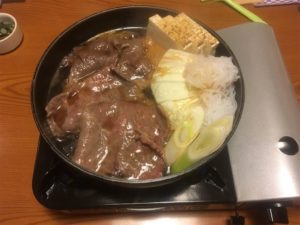 As soon as you place an order, people from the shop bring meat, vegetables, tofu, shirataki, etc. and they will make Sukiyaki,
Let's Enjoy Dinner at Asakusa!
Asakusa is one of the best place for sightseeing and you can find excellent restaurants and Japanese pubs there.
Please enjoy your dinner and stay here in Asakusa!