What is Tsurutontan?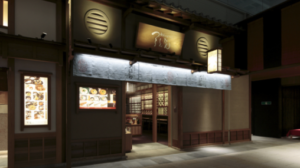 Tsurutontan is one of Kansai style udon restaurant chains in Osaka and Tokyo.
A casual udon restaurant where you can enjoy a variety of original udon menus.
The stylish and calm interior has table seats.
The concept of Tsurutontan is described as follows.
1 particular about udon noodles
The key to the taste of udon is the ingredients of wheat, water and salt and the skill of the maker.
The water and salt content are carefully adjusted according to the temperature and humidity, and the mixture is mixed, and the words "Tonton" are uttered horizontally and vertically.
Articles that have been sufficiently trained by the udon noodle cooker wait for maturing in a temperature-controlled room.
Carefully stretch the matured dough and cut it into a certain thickness "Tongue".
Through these processes, the firm and glossy texture of the noodles that make it "slippery" is the pride of the noodle maker.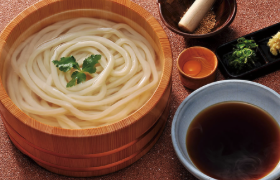 2 stores, attention to space
Tsurutontan has a completely different concept and taste at each shop.
Although all stores generally offer heartfelt hospitality, there is no single store that is the same because it is built in the exact way of each area.
You can enjoy different kinds of hospitality.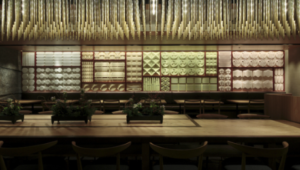 Tsurutontan Haneda Airport
Tsurutontan Haneda Airport shop on the 4th floor of Haneda Airport International Passenger Terminal.
This is a restaurant that sends out Tsurutontan to the world with its initiatives on new menus that go well with udon, such as sushi rolls that are friendly to foreign customers, and with the hospitality of Japanese culture that allows customers overseas to relax.
 Menu
1 Seasonal udon noodles
*Japanese Style Udon Noodles With Mochi Pork & Seasonal Vegetables (Limited to Haneda)
*Udon Noodles With Tender Simmered Pork & Rice Eggplant & Dan Dan Dan Dan Noodles
*Shrimp and Corn Cream Udon Noodles
*Vanilla ice cream and potato chips, udon noodles with vichyssoise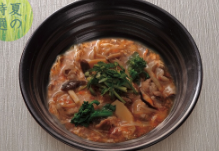 2 Seasonal ice cold udon noodles
*Sudachi Udon 
*Tempura Udon
*Kishu Nanko-ume Plum Udon Noodles
*Udon noodles with tempura topping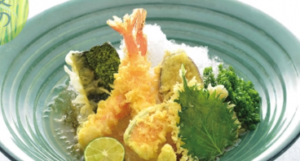 3 Seasonal side dish
*Lightly pickled eggplant
*Seared Bonito With Flavored Ponzu Vinegar
*Bonito Carpaccio
*Seared Japanese beef with ponzu vinegar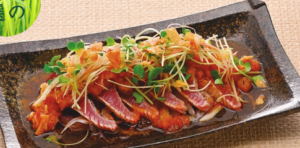 *Thin-sliced beef with sesame and ponzu vinegar, onion salad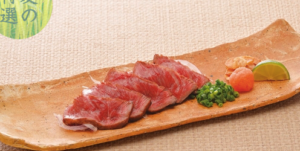 *Vegetable salad with crispy chicken
*Corn Fritters
*Corn Croquette With Mixed Grain
*Grilled summer duck with salt
*Island Rakkyou
*Green Asparagus Tempura
*Lotus root tempura
*Korean seaweed roll
*Fresh pike conger parboiled in hot water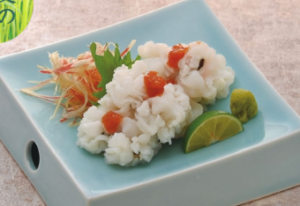 *Fresh pike conger and summer vegetable tempura
4. Seasonal vegetables
*Mozuku seaweed (seaweed with vinegar)
 *Salt-boiled green soybeans
*Other sashimi/fresh fish dishes
*Tomato as a snack 
*Chicken Breast And Cucumber With Green Onion Sauce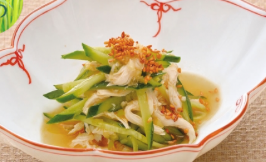 *Summer Vegetable Namul
*Grilled eggplant with ginger broth
5. Standard Udon Noodles
*Cold udon noodles with tempura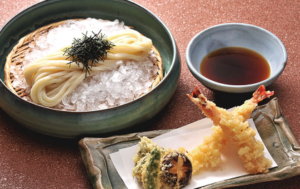 *Tsuruton Zanmai 
*Kitsune Udon
*Sukiyaki Udon 
*Umeboshi Udon
*Kamaage Udon Noodles with Tempura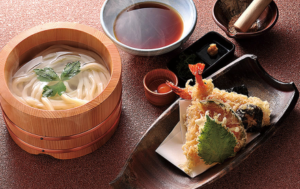 *Carbonara Udon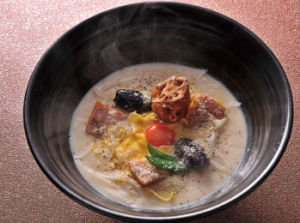 *Duck soup udon noodles
*Zaru Udon
*Cream udon noodles 
6. The standard rice dish.
*Tuna sushi roll 
*Conger eel sushi roll 
*Shrimp salad roll 
*Shrimp tempura roll sushi
*Salmon Roll Sushi
*Beef cutlet sushi roll 
*Udon noodle soup, 5 pieces
A superb dish of minced pork and vegetables such as onions, cabbage, and chives seasoned with odorless garlic and ginger wrapped in the udon dough. 
Review
*I was surprised to see the bowl and it was big! Taste of delicious, gentle and relaxing soup stock. The noodles are also long and thick.

It is filling.
*The conger eel sushi is soft and fluffy, and the spice of sansho spices is spicy and delicious.
*It was good to be able to eat the udon I had wanted! There are so many kinds that I am still curious about.

I want to stop by when I come to Haneda Airport again.

 
*The udon is smooth and chewy, and the soup stock is gentle and very delicious.

I used both dipping sauce and salt for tempura.

There was rare tempura of dried seaweed, which was crispy and delicious.

 
*Japanese beef udon is served in a pretty big bowl.

The flavor of the meat seeps into the soup and the udon is chewy and delicious, but considering the price, the meat seems to be little and the cost performance is not very good.

 
*I ordered grated yam tempura seiro.

It comes with 5 kinds of tempura, so the volume is moderate.

I personally recommend duck soup dipping udon (cold).

 
*I always worry about the rich menu.

I like the standard menu (Especially mentaiko (spicy cod roe)), but I look forward to the seasonal menu.

The price is the same for up to 3 servings, which is a great setting for those who eat a lot.

 
*The atmosphere is good. The taste was also very delicious.
Info | Tsurutontan Haneda Airport
[business hours]

06: 00 ~ 24: 00 (L.O. 30: 23)

[tel]

+81-3-6428-0326

[Address]

2-6 -5 Haneda Airport International Terminal 4F, Ota-ku, Tokyo

【HP】