Do you want to go sightseeing with wearing Kimono?
Tourists who want to wear kimono and enjoy Japanese atmosphere are increasing, and there are more kimono and yukata rental shops in the Asakusa area.
You can rent and wear Kimono easily.
The kimono is a traditional Japanese garment.
The term means "garment";  KI means "to wear", and MONO means "thing" or "object".
It has come to mean full-length formal robes. Kimonos are often worn for important festivals and formal occasions as formal clothing.
A yukata  is also a Japanese garment, a casual summer kimono usually made of cotton or synthetic fabric, and unlined

We will introduce the recommended shops that can be used casually.
Here are some recommended stores.
VASARA KIMONO RENTAL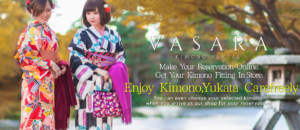 The staff will help you to wear kimono for free.
Hair ornaments can also be borrowed for free.
Cost performance is high because the standard kimono rental plan includes kimono, long juban, obi, kanji, underwear, bag, sandals, and footbags.
The plan is 3,900 yen (tax not included) and credit card payment to 2,900 yen (tax excluded).
You can search for kimono images on the website by choosing the height, favorite color, and patterns; so you can understand your own preferences in advance.
Dressing and hair sets are also recommended for those who want to get their dressing done early because the veteran staff will finish it quickly.
VASARA Kimono Rental Asakusa Main Store

Address: 1-1-11 Asakusa, Taito-Ku, Tokyo

TEL: 03-5577-5882

Opening hours: 9:00 to 18:00

Regular holiday: all year round

Access: A short walk from Ginza Line Asakusa Station
WARGO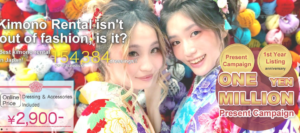 It is a company that develops Japanese accessories,  you can choose your favorite one among 9000 kimonos. If the web payment is done, the standard price will be 4,900 yen (excluding tax); standard kimono rental will be 2,900 yen (excluding tax).
The standard kimono plan includes dressing and hair sets!!
Kyoto kimono rental Wargo Tokyo Asakusa

Address: 1-41-8 Atelier Building Asakusa, Taito-Ku, Tokyo

TEL: 075-600-2830

Opening hours: 9:30 to 18:00

Regular holiday: no holidays

Access: 2 minutes walk from Asakusa Station
Asakusa Aiwafuku

There are good rental plans for groups and couples.
For groups of 5 or more persons, this store has an excellent plan, including kimono, half-width band, banding, bags, Japanese bags, slippers, putting on kimonos, hair sets, hair ornaments (for women only) and luggage storage at a price of 2,980 yen.
Asakusa Aikazu (No. 1 Building)

Address: 1-13-12 Hanakawado, Taito-Ku, Tokyo

TEL: 03-6231-6658

Opening hours: 9:00 to 18:00

Regular holiday: Fixed holiday

Access: 4 minutes walk from Ginza Line Asakusa Station
Koume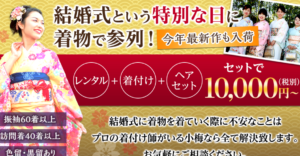 There are more than 500 types of kimonos and it is a convenient location, a 1-minute walk from Asakusa Station.
The plan here includes a complete set of kimonos, dressings and hair sets, making it a very simple price setting for enjoying kimonos during your trip.
Even in the standard plan, a set of kimono, dressing, and hair sets are all included.
The standard plan is 3500 yen by prepayment.
Other plans are:
Gold plan:

two-length sleeve kimonos

Platinum plan
Elegant plan
High collar plan
Men's plan
Name: Koume

Address: 1-11-7 Hanakawado, Taito-Ku, Kyoto

TEL: 03-3846-4688

Opening hours: 10: 00-20: 00

Regular holiday: all year round

Access: 1-minute walk from Tobu Sky Tree Line Asakusa Station
5 Birei Kimono-Culture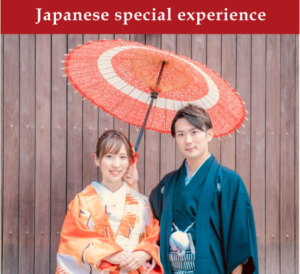 This rental shop has not only polyester kimono, but also a large number of genuine pure silk high-quality single point kimonos.
Everything you need to dress up is available for rental and it is 5,000 yen (tax included).
As there is a quick plan at a price of 3,500 yen (tax-included), in which you can wear the rental kimonos for two hours.
There is a hair set space, and you can freely use hair ornaments, hair irons, and hair dryers, etc.
In addition, you can use the shower space.
This is because when you are wearing a kimono, you may sweat a lot, especially for the summer season.
As it is a prior reservation system, please make sure for your reservation.
Asakusa kimono rental Birei

Address: 1-18-4 Higashi-Komagata, Sumida-Ku, Tokyo Aikodo Village KAME 102

TEL: 03-5637-8568

Opening hours: 9:00 to 18:00

Access: 7 minutes walk from Asakusa Station