Using CANON EOS M6, you can take beautiful pictures with a high pixel count.
It has been evaluated for its high continuous shooting performance and has become a popular model.
This blog post will introduce the voices of those who actually used it, detailed function contents, and recommended points for CANON EOS M6!
Main Theme
・Recommended points and examples of EOS M6
・How to use EOS M6
・What kind of person is EOS M6 suitable for?
・EOS M6 prices and specs information
About CANON EOS M6
The EOSM6 is sold as a low-end model of the EOSM5, but EOSM6 is an outstanding camera compared with M5, and EOSM6 is smaller and lighter than the M5.
The operability is high and easy to use with a large LCD.
The display tilts up 180 degrees, so you can also enjoy your selfie.
This camera, EOSM6, is recommended for those who want a compact and high-performance mirrorless SLR camera.
Alternatively, this camera is recommended for those who need an additional camera with advanced functions or beginners who are considering a single lens reflex debut.
Reputations of CANON EOSM6
Easy to carry
After all, the great feature of EOSM6 is its compactness.
The EOS M6 is compact enough to fit in one hand and is easy to use for women.
There are also advantages such as "small and cute" and "convenient to carry".
Because EOSM6 is light and small, it will be easier to shoot while holding for a long time.
The most important strength of mirrorless cameras is that it is high-performance and compact.
High-quality
A sensor of about 24.2 million pixels and an image engine are linked, and it achieves high-quality pictures.
You can take pictures with the same level of image quality as professionals do.
Even when looking at reviews and reviews, there are a lot of opinions such as "High quality even though it's small!" And "Full-fledged even though it's Mirrorless!"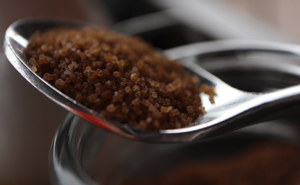 Tilt-type display
Because EOS M6 has a movable tilt-type display, low-angle shooting is easy.
It is also convenient because you can take a picture without lying down.
This display moves up 180 degrees, so it's perfect for taking selfies!
EOS M6 is recommended for those, in particular, who want to take a selfie with the background at travel destinations.
This camera is selected by those who are looking for a single lens reflex mirrorless that can also take selfies.
Product description
Here is a product description.
The EOS M6 is the perfect camera for any opportunity. Its appealing size makes it easy to travel while its compatibility with interchangeable lenses lets you decide your creativity. Packed with 24.2 megapixels, dual pixel CMOS AF with Phase detection and wireless capabilities, the EOS M6 is equipped with everything you need.
(Amazon)
When I look at the basic specs, I feel that this camera contains all the elements necessary to take quite sophisticated and beautiful pictures.
Many of those who actually use it also have the opinion that they are high-quality cameras, unlike other compact digital cameras.
The video performance of CANON EOS M6
You can take movies very easily by looking at the tilt-type display.
This camera has a function of the shale correction, you can take things that are moving.
Price of CANON EOS M6
The price ranges approximately from $600–$800, depending on stores.
If you don't have any lens, I would recommend you to buy a camera with lens, because it is not so expensive if you buy both of them.
Weakness of CANON EOS M6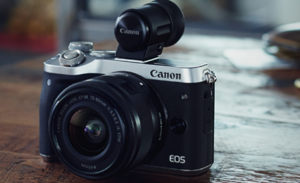 Cannot use the touch panel and viewfinder at the same time
You can not shoot pictures using the touch panel while looking through the viewfinder
It is possible to focus and shoot with the touch panel while looking through the viewfinder when you use the higher model M5. But, this model, you cannot.
If you find this feature (use touch panel and viewfinder at the same time) is attractive or if you want to shoot moving subjects for the main purpose, you may feel that the functions of M6 are not sufficient.
Not enough for those who want a full-fledged SLR
Even though the price is less than $1000, CANON EOSM6 is a highly functional and very good camera.
You can take everyday photography during a walk around town or at a travel destination.
Also, it is highly recommended because of its high portability.
However, there are also functions that are lacking for those who are looking for a single-lens reflex camera for professional photographers.
So, if you want a camera with much higher image quality it is better to use a single-lens reflex camera, not the mirrorless one.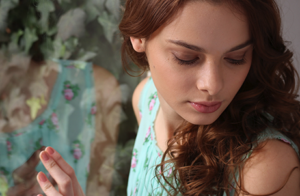 Summary of CANON EOS M6
The main strength of this camera is
High spec and relatively low price
Image quality comparable to EOS M5
Lightweight and easy to carry, easy to use for women
So, this camera is recommended for those who want to choose high-quality ones with < $1000.
Among CANON mirrorless cameras, EOSM6 has the highest cost-performance.
Also, the design is classic and fashionable.
Please refer to this article when you buy a mirrorless digital camera.