SONY's mirrorless single-lens reflex (SLR) camera, α6300, is equipped with various functions even though its size is a compact.
There are so many functions that can be used to take beautiful photos with high-quality, by a 4D focus system, AF function, and a CMOS sensor.
This time, we will introduce the voice of those who actually used it, detailed function contents, recommended points.
What are the characteristics of SONYα6300?
SONY α6300 is one of the popular mirror-less cameras that characterize
Rapid auto-focus function
A large sensor to take a high-quality photo
4K movie mode
Because it is possible to shoot a moving subject beautifully, it is often recommended to shoot especially for children, and those who bought it at the time of childbirth.
Many other people selected SONY α6300 to shoot moving subjects such as pets, animals, and vehicles.
Autofocus function is excellent
Autofocus function detects the human eye and automatically focuses on it.
This feature is very useful because you can take a beautiful, well-focused picture without specific technology.
There are many other functions suitable for human shooting, such as "Face Detection", which detects faces and automatically and corrects focus and brightness.
Therefore, it is rated as a camera suitable for children's shooting and portrait shooting.
High-quality photo
The number of effective pixels is 24.2 million.
It is recommended for those who are looking for higher quality with a small and compact camera.
This camera is a mirrorless, but the photos taken are high-quality, comparable to high-end single-lens reflex cameras.
Even though you can shoot in high quality, you can easily carry it, so you will want to shoot in various places.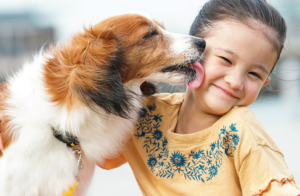 4K and HD recordings
The focus follows the subject even during movie shooting, so you can shoot beautiful movies.
As a result, professional photographers often use at work. Also, this camera is often regarded as "mirrorless single-lens reflex cameras that can be used at work".
Summar
The characteristics provided by SONY are summarized:
Faster Autofocus: Shoot up to 11fps with 425 phase detection auto focus points and 0.05 sec AF speed

Incredible Photography: Advanced 24.2 MP Exmore CMOS sensor expands sensitivity and minimizes noise

Electronic Viewfinder: Cameras feature a high resolution XGA OLED Tru-Finder for enhanced viewing

4K & HD Recording: Record professional content with multiple movie functions and full pixel readout

Compact & Durable: Dust and moisture seals protect the magnesium alloy body from harsh conditions

Amazon.com
Shooting method using SONY α 6300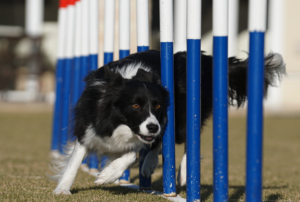 The functions to shoot 4K videos more beautifully
Of course, 4K video can be taken easily with the α6300, and multiple functions are attached to it.
You can use the "Fast Hybrid AF" function to focus quickly and easily when shooting movies.
Also, you can manually adjust the AF speed and track sensitivity.
It also has a lot of useful functions for shooting professional videos, so it's perfect for beginners to start video shooting.
You can make unique photos using the settings
This camera is equipped with a function called "Picture Effect" that can be easily processed into fashionable photos.
This function makes use of 13 modes of effects in all and can process the taken picture like art work.
It is not time-consuming because you don't have to import pictures to PC, rather the camera, by itself, can process the photos.
There is also a Creative Style function.
This function is that the camera automatically performs the optimal image processing according to the scene that you take.
By taking advantage of such convenient functions, photographs of various moods can be completed with a single camera, and the range of enjoyment of photography can be extended.
Difference between SONY α 6300 and α 6000
The α6300 is the successor to the α6000.
Although the appearance is almost the same, the α6300 is evaluated to be very high performance, completely different from the α6000.
The functions added to the α6300 that are not available on the α6000 are as follows:
ISO sensitivity extended to 51,200
AF performance has increased
Silent shutter function
Supports 4K video
The battery performance has been improved
The number of recordable images has increased about 40
Weakness of SONY α6300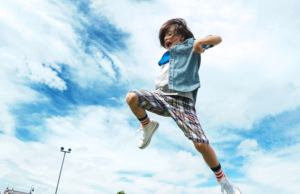 There is no shake correction in the body of the camera
The lens is equipped with a function to correct blurring, so you can prevent some blurring.
However, since there is no shake correction in the body of the camera, which may make it easier to blur especially when you take pictures while moving.
Shutter speed is slightly slow
The fastest shutter speed of the α6300 is 0.00025-30 seconds.
This figure is the same as an ordinary digital camera.
If the shutter speed is slow, you may miss the crucial moment when shooting a moving subject.
It is fine if the subject is not so fast, such as a child or a pet.
But if you shoot a subject with very fast movement, such as a vehicle or a bird, you may feel that the shutter speed is a little bit short.
Summary
The characteristics of SONY α6300 are
Take high-quality pictures with high pixel count
Universal machine with high cost-performance
Good video performance such as 4K video shooting
Strong against dark places and indoor shooting