"I want to start the camera, but I don't know what to buy."
If you never bought a camera, you're not familiar with the camera.
And even if you're a beginner, you don't know what to buy.
If you buy a camera, you will be stuck with its appearance and performance.
As a digital camera is relatively expensive, you do not want to compromise on functionality or design.
So this time, we will introduce digital cameras recommended for women who are beginners.
"I want to take beautiful scenery."
"I want to take portraits and selfies."
"I want to take photos of dishes and cafes and upload them to Instagram."
This post introduces digital cameras that meet all the various purposes.
Five important points when women buy a digital camera
First of all, I will give some important points in choosing a camera.
In particular, you may say "I don't know much about cameras".
Don't worry. All you have to do is to focus on these five points when choosing a camera!
Light and Easy to Carry
Appearance and Design are good
Popular products among Women
Functions and Features recommended for women
Nice cost-performance
If you remember only these points, you can successfully choose an excellent camera.
Certainly, it is true that the functions of cameras are important.
But it is absolutely more important for anyone to choose a camera that can take good photos easily!
The motivations that give rise you to buy digital cameras are
I want to take an excellent photo that cannot be taken by the camera on smartphones.
I want to take a picture using a digital camera
I want to take photos as a child's growth records
These are the main reasons for beginners to start using digital cameras.
For these purposes, the standard functions are sufficient and nothing special is needed.
Do you know the difference between a mirror-less camera and SLR camera?
What is the difference between a mirror-less camera and an SLR (single-lens reflex) camera?
The most important difference between the two types of cameras is that a mirrorless camera does not have a mirror in the camera, whereas an SLR camera has.
I would recommend mirrorless cameras for beginners, because
they are light and easy to carry
you can check the final version of the photo in the finder (the hole you see when taking a photo)
design is good
compared with SLR cameras.
These days, the camera industries are focusing on mirrorless cameras to expand their market.
Now that you understand the difference between a mirrorless camera and a single-lens reflex camera and how to choose one, I would like to introduce a mirrorless camera suitable for women who are camera beginners.
Olympus Pen E-PL9
Olympus PEN E-PL9 Onyx Black Body, Silver 14-42mm F3.5-5.6 EZ Lens Kit

In-Body 3-Axis Image Stabilization

TruePic VIII Image Processor

IN THE BOX: M.Zuiko Digital 14-42mm F3.5-5.6 EZ Lens – Light gray PEN Camera Case – Light gray camera strap – 16GB Class 10 SD Card

BUNDLE INCLUDES: Olympus PEN E-PL9 Onyx Black Body, Silver 14-42mm F3.5-5.6 EZ Lens Kit – Sandisk 32GB Extreme SD Memory UHS-I Card – Deco Gear Large Photo/Video Backpack for DSLR Camera, Lens and Accessories Grey
First of all, Olympus has the No,1 share of a mirrorless camera.
As you can see from the image, it has an elegant design.
It will be nice no matter what age people have.

All of the characteristics, such as sensor, size, weight, durability, camera shake correction etc., are well balanced from any point of view.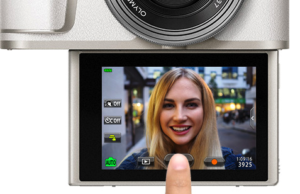 You have the advantage of being able to take a picture while checking your own appearance and also being able to easily see the LCD when you hold the camera under your own body.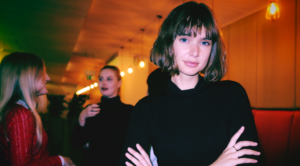 Micro 4/3 lenses
E-PL9 uses a standard sensor called Micro 4/3 lenses.
The Micro Four Thirds sensor is characterized by a fairly small sensor size, which makes the camera lightweight and compact.
Furthermore, a lens with a short focal length can be used to capture a large view of a distant scene, so the maneuverability is improved.
You can take pictures even in a dark place
Olympus PEN E-PL9 has a high sensitivity performance, so you can take pictures even in a dark place.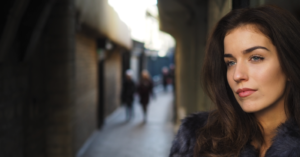 High continuous shooting speed at 8.6 fps
This camera has continuous shooting performance of up to 8.6 frames per second, so you can take a picture without missing the facial expression of the subject.
Access to a smartphone via Wi-Fi or Bluetooth
E-PL9 can use Bluetooth in addition to Wi-Fi by downloading the official smartphone application.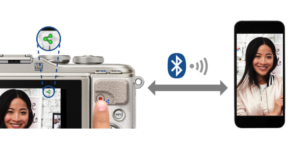 The design of Olympus E-PL9
This Olympus E-PL9 has three camera color variations. There are white, black and brown and you can choose from your own preferences.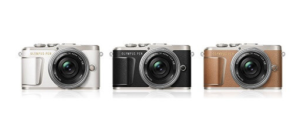 Recommended Lens Kit
This lens kit is sold as a set with the camera called "M. ZUIKO DIGITAL ED 14-42mm F3.5-5.6 EZ" and "M. ZUIKO DIGITAL ED 40-150mm f/4.0-5.6 R Lens"
This lens is a standard zoom lens that covers a range of 28 mm to 84 mm in 35 mm conversion.
When you want to shoot a large area in the room or when you take something a little farther away, this lens kit is sufficient.
e lens of "M.ZUIKO DIGITAL ED 40-150mm F4.0-5.6 R" is a lens with a focal length of 80mm-300mm when converted to 35mm.
It is not suitable for shooting indoors, but it is good to use it when you want to shoot something that you want to shoot, such as an athletic event, that is far away.
Advanced photo mode
The advanced photo is a feature that allows you to take photos as if professionals have taken.
This feature allows you to do live composites, panorama shooting, HDR shooting and multiple exposures.
To use this function, just set the camera mode dial to "AP" and select the shooting method.
Summary of Olympus E-PL9
You can easily take an impressive picture
Compact and fashionable design
I can not recommend it to those who want to change settings by myself.
This Olympus E-PL9 is recommended as a camera for beginners.
Various camera settings are provided to make it easy to take professional-like photos.
It looks like a very fashionable camera, so it's the best choice if you are looking for a camera with a pretty design.