What kind of menu do you imagine when you say Japanese food?
You'll answer that Sushi, tempura, ramen and so on.
I think that it varies depending on the country, region, age, and preference, but these menus are mainly used.
Do you know what Japanese people actually eat at the table is this kind of food?
"Set Menu" that we called it; Teishoku is what the Japanese eat at home every day.
Teishoku is a basic style of Japanese food.
It is a combination of rice, miso soup, and side dishes.
They serve them in a single Obon, and their feature is that they are well-balanced in taste and nutrition.
Teishoku is the most common Japanese food, and it's exactly the taste of a Japanese family!
If you come all the way to Japan, I would like you to enjoy this authentic home taste, but at that time, Otoya is a must.
We'll introduce important points about Ootoya.
About Ootoya
Ootoya has opened in Tokyo about 60 years ago.
It was founded with the motto of serving the taste of home deliciously and safely at a low price.
Currently, It has about 350 stores throughout Japan and 100 stores in Tokyo, as well as in Hong Kong, Southeast Asia, and the United States.
So it is easily accessible and very popular among foreign visitors
Reasons for popularity
Variety of menu items
What surprises me when I see the menu of Odoya is the richness.
There are more than 100 kinds of menu including fish, meat, vegetables, noodles such as udon and soba and side menu.
I can't decide what to eat… And among them, there are "Kid's menu" for children and seasonal products for a limited time that make use of seasonal ingredients.
So I am very satisfied that everyone can order whatever they like even with a large number of people.
The variety of the menu is one of the reasons why there are so many kinds of restaurants from single customers to couples, families to groups.
Also, it is a feature that many people visit here many times by themselves because they want to enjoy various menus.
For people coming from overseas, you can enjoy just looking at a wide variety of Japanese dishes.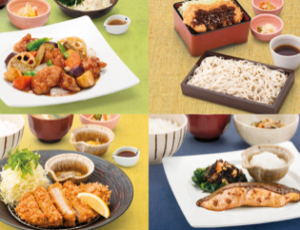 Cooking in the store
The restaurant serves more than 100 kinds of dishes, but most of the dishes are cooked at each restaurant in the "in-store cooking" style.
Most of the preparation of foodstuffs at general large-scale restaurant chains is done at "central kitchen" which is different from the restaurant.
However, Ootoya serves "It's done now and serve" so it is basically cooked in the store.
We wash vegetables in the shop, prepare them in the shop, and grill and boil them in the shop.
That's why the deliciousness of the ingredients is well conveyed and you can enjoy freshly cooked rice.
Freshly cooked rice is the best.
For example, "Charcoal Grilled Atka Mackerel Set Meal" is one of the most popular dishes at Ootoya, but it is actually grilled over charcoal in the restaurant.
Also, we grate grated daikon on the side after we receive an order.
That's why it tastes so good.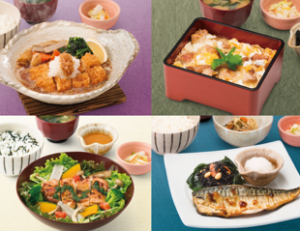 Although it is authentic Japanese food, it is reasonable.
"Japanese food is healthy and delicious but expensive…". Don't you think so?
But it's okay.
Teishoku is more reasonable than general Japanese food.
Teishoku at Ootoya is also very reasonable, and most of them are from 900 yen to 700 yen. The reason I see many businessmen and students after work in the store is because of the reasonable price I can go every day.
Ootoya supports the stomach of Japanese people every day thanks to its reasonable price and the network of stores in most major stations.
5 Popular Dishes
This restaurant is popular among both Japanese and foreign tourists,
I will introduce 5 popular dishes here.
Chicken and vegetables with Black vinegar sweet sauce set meal (880 yen including tax).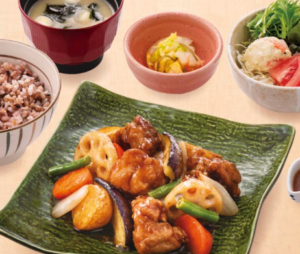 The standard popular menu since the establishment.
The main dish features the natural flavor of each vegetable and the crunchy and juicy flavor of the chicken in the gentle sweetness and moderate acidity of the black vinegar.
There are voluminous salads, miso soup with clams accented with broth, lightly pickled Chinese cabbage that is easy to eat and side dishes that goes well with rice.
Mother's homemade chicken Stew set (880 yen including tax)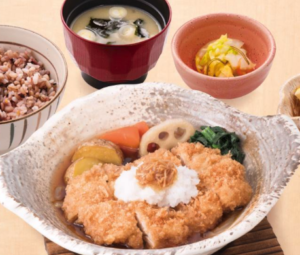 A very popular menu since the establishment of Ootoya.
Boiled chicken cutlet with special soy sauce based sauce, with lemon added for freshness!
Stewed cod and vegetables with black vinegar set (890 yen including tax)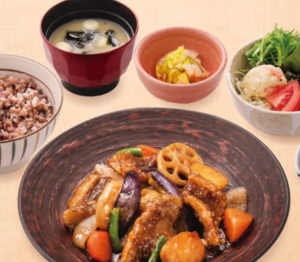 It is a healthy menu. It uses 8 kinds of vegetables such as cabbage, carrot, eggplant, kidney beans, lotus root, onion, potato, and tomato, so I think it is a good menu for a short break when you are on a diet.
Charcoal Grilled Mackerel Set (880 yen including tax)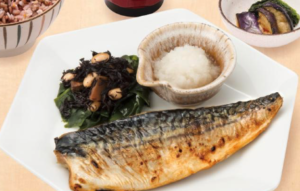 The large mackerel with plenty of fat is carefully grilled over charcoal, so it smells fragrant from the moment it is brought to the desk and stimulates your appetite.
The more you chew, the juicier the mackerel becomes. If you bring it to your mouth with grated daikon on a separate plate, it goes well with it and the aftertaste is refreshing.
Ootoya Ouchi Gohan Teishoku (870 yen including tax)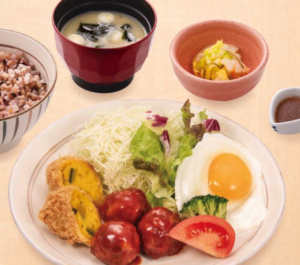 A popular menu item at Ootoya with juicy Tatsuta-age chicken, warm and sweet pumpkin croquette and a fried egg, Includes rice and miso soup
In Tokyo, where there are the most stores in Japan, the order of the touch panel type is the mainstream.
After being seated, you can order using the touch panel.
The touch panel lets you choose your language.
The menu is easy to understand with pictures.
If you come all the way to Japan, you should definitely try authentic Japanese food and Japanese home taste at Ootoya!