A family restaurant means a reasonable, casual restaurant that even families can enjoy in Japan.
There are many kinds of family restaurants all over Japan.
I will introduce a family restaurant around the Tokyo area where you can casually enjoy delicious Japanese food with your family and friends at a reasonable price.
Hanaya-Yohei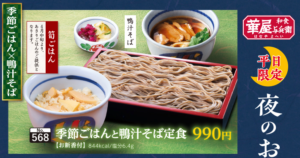 https://www.hanayayohei.co.jp/index.html
You can enjoy seasonal Japanese dishes made with delicious seasonal ingredients.
There are many popular Japanese dishes such as a party menu where you can enjoy sushi, lunch of udon and soba, and dinner of a satisfying Japanese meal.
They have private rooms, so you can enjoy your meal in the private rooms.
Recommended Menu
I recommend the delicious sushi menu.
You can enjoy popular ingredients such as egg, shrimp, gizzard shad, red sea bream, salmon roe, whelk, salmon, squid, and tuna "Ayame Sushi".
Tuna, Pacific Bluefin Tuna, Chutoro, Pickled Tuna and other tuna "Assorted Tuna Cuts" are popular among tuna lovers.
You can also order soba or udon as a set.
There is also a banquet course where you can enjoy a banquet in a private room.
They also have a variety of course meals such as the Matsu course that includes Japanese dishes such as nigiri sushi, tempura and sashimi, the Daimyo course that includes Hanaya Yohei's recommendation, and the Hatamoto course that includes beef shabu-shabu.
Tonden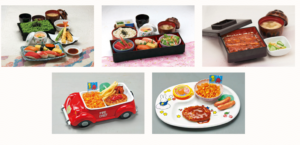 I especially recommend Japanese dishes made with fresh seafood in this restaurant.
The Japanese menu that uses sardines delivered directly from the farm is especially popular.
Many restaurants have private rooms, so you can relax and enjoy delicious Japanese food in the private rooms.
Recommended Menu
Our recommended menu is Japanese food using fresh raw sardines delivered directly from the farm.
You can enjoy lots of sardine dishes.
"Nigiri sushi (Small balls of sushi rice topped with raw fish)",

Freshly baked "Salt-Grilled Sardines",
Regular seared and Namero-style seared "Assorted Seared Sardines – 2 types"
crispy fried "Sardine bone crackers"
and other popular sardine menus.
Yumean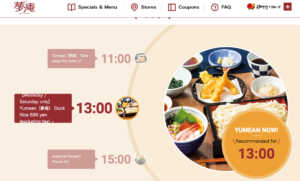 https://www.skylark.co.jp/yumean/
It's a restaurant where Japanese meals and shabu-shabu are popular.
They have calm Japanese space, private rooms, and semi-private rooms; so you can enjoy your meal leisurely.
There is an all-you-can-eat menu which includes shabu-shabu at the restaurant.
The lunch menu of economical Yumean is very popular among women.
They have various reasonably priced lunch such as daily lunch, weekly fish lunch, popular standard lunch, etc.
We have a variety of Japanese lunches such as;
hamburger steak with grated daikon radish lunch,

a young chicken lunch with sweet and sour sauce

a grilled Spanish mackerel with yuzu and mirin

a beef sukiyaki hot pot lunch
and so on. Note that rice refills are free.
Washoku Sato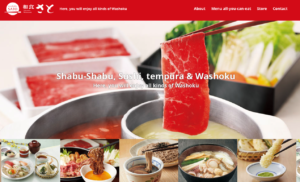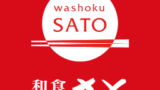 Washoku SATO - Here, you will enjoy all kinds of Washoku
Washoku SATO - Here, you will enjoy all kinds of Washoku
"Washoku Sato" is a Japanese restaurant that can be used for family gatherings or celebrations.
Sato offers not only Japanese meals recommended for lunch and dinner, but also popular hot pot dishes such as Sato shabu and Sato suki.
You can use the cafe time as Sato Bar & Sato Cafe, and you can use it in various situations.
The "Sato shabu" that you can eat with Japanese food has a reputation for being delicious.
You can enjoy Shabushabu by choosing 2 kinds from a wide variety of stock.
You can choose your favorite soup stock from light bonito soup stock, kelp soup stock, shrimp miso soup stock, rich soy sauce soup stock, chicken salt soup stock and sesame soy milk soup stock.
We also have an all-you-can-eat course which you can enjoy shabu-shabu.
Recommended Menu
There are various popular standard menus.
I recommend
"Assorted Seasonal Tempura", which contains crispy fried shrimp tempura

"Hamburger steak boiled in the sauce", which has a rich flavor,

"Boneless pork loin chop (for tonkatsu)" which is eaten with freshly ground sesame.
I recommend ordering a set with rice, miso soup, and pickles.
Aiya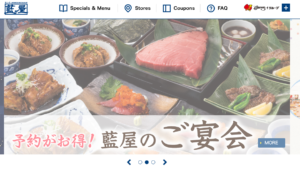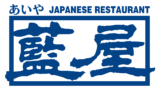 Aiya(藍屋) | Skylark Group
和食のレストラン藍屋ではそば・うどん、丼のほか、季節のおすすめメニューなどがお楽しみいただけます。また予約限定で会席、宴会、お祝いメニューなどの特別なコースもご用意しています。
At Aiya, you can enjoy authentic Japanese food that doesn't seem like a family restaurant.
Aiya, one of the most luxurious Japanese family restaurants, offers private dining rooms where you can relax and enjoy your meal.
There are a wide variety of Japanese dishes such as courses, donburi, noodles, and gozen.
Recommended Menu
The Kaiseki Bento from "Aiya" lunchtime is also recommended for special days.
The recommended "Yui" is a Japanese lunch with a variety of ingredients, including seasonal simmered dish, smoked black tea duck, saury stew, dried strips of daikon radish, white Hana beans, 5 side dishes, 2 kinds of sashimi, assorted tempura, savory steamed egg custard, rice of your choice, dessert of your choice, etc.
Our famous "Aiya Meal" is a popular menu with a variety of dishes.
Luxurious menu with 2 kinds of sashimi assortment, Wagyu teppanyaki, seasonal simmered dish, tempura assortment, savory steamed egg custard, mushroom rice, miso soup, and pickles.
The sirloin steak is the main dish in the bento, and the seafood "Chirashi sushi (sushi rice topped with raw fish)" is also popular.
Ootoya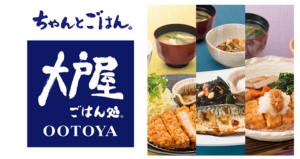 This is not a family restaurant, but a restaurant where you can casually eat delicious Japanese food as a set meal.
They mainly serve traditional Japanese home cooking at reasonable prices.
They have opened stores overseas in recent years.