There are patisserie kihachi in each of Haneda Airport Passenger Terminal 1 and Terminal 2 where you can casually enjoy delicious ice cream.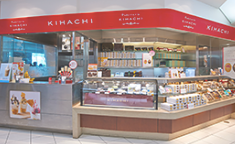 Kihachi is a famous western-style restaurant and specialty confectionery shop, where delicious sweets and soft ice cream made by Kihachi line up in the patisserie Kihachi.
They finish soft ice cream in front of you after ordering.
You can buy souvenirs of western confectionery at the shop established together.
I'll introduce the Patisserie Kihachi Haneda Airport.
Patisserie Kihachi
KIHACHI is a restaurant and western confectionery shop run by the owner and chef, Kihachi Kumagai.
The western confectionery produced by Kihachi has 3 big preferences.
*Make use of the material
Basic ingredients such as flour, eggs, dairy products, and fruits are always carefully selected.
And the pastry chefs say that in addition to choosing good ingredients, they want to pursue ways to further enhance the taste of ingredients through techniques and combinations. 
For example, fresh cream is made by carefully selecting and combining different types of milk fat according to the characteristics of confectionery and the sourness and sweetness of fruits to bring out the deliciousness of the ingredients and achieve the desired flavor and texture.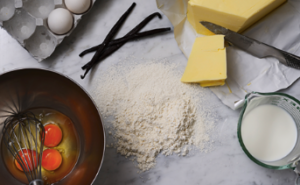 *Buyer's preference
Find out when the ingredients taste best.
That is the point of the buyer's skill.
For example, fruit should be harvested as nearly as ripe as possible.
If you need extra ripening, check the ripeness and determine the best timing by the texture and fragrance.
Also, it is important to find the ingredients that match the sponge and fresh cream you use.
The ingredients are evolving day by day.
In pursuit of unchanging flavors, we are constantly looking for new ingredients and reviewing them.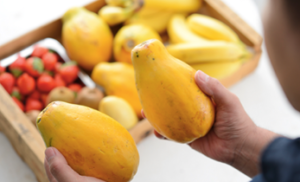 *techniques of the patissier
Patisserie Kihachi cakes and baked sweets are carefully made one by one with a large kitchen.
 Patissiers value the techniques that have been passed down since the company's founding and polish their skills on a daily basis, such as how to combine ingredients and how to balance them to bring out the main ingredients.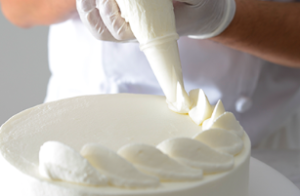 Menu of Patisserie Kihachi Haneda Airport Terminal 1
There are menus using seasonal fruits, so the soft ice cream and sundae menus change depending on the season.
Kihachi Soft Cream
First, choose your favorite style.
*Cup style  350 yen 

*Corn style  350 yen

*2 flavors   390yen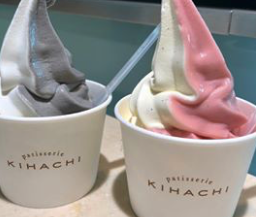 Next, choose your favorite flavor.
Flavor

*Banana

*Yogurt

*Banana & Yogurt

*black sesame seeds

*Milk

*Black sesame & milk

*Uji Matcha (Seasonal Only)

*Uji matcha & vanilla (Seasonal Only)
float
*Honey Ramon Soda Float  390 yen

*Raspberry Soda Float  390 yen

*Orange Juice Float  360 yen

*Cafe au lait float  360yen

*Coffee Float  360 yen
trifle sundae
*Chocolate banana  430 yen

*Strawberry mille-feuille  430 yen

*Strawberry Milk Sunday  500 yen
*There are different flavors depending on the season.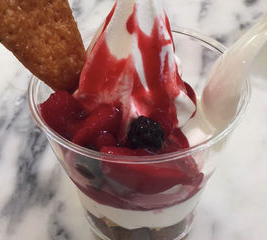 Drinks
*Iced coffee       260yen

*Ice cafe au lait    260 yen

*Honey lemon soda   330 yen

*Raspberry Soda    330 yen

*Orange juice     290 yen
Review
*My favorite soft ice cream, black sesame soft ice cream is 350 yen.

A soft ice cream with black sesame that smells fluffy after a bite.
*Soft ice cream with a refreshing aftertaste.

Vanilla is full of vanilla beans. 

This is also smooth and delicious, but the aftertaste is refreshing.
・It was delicious. 

I always stop by when I come to Haneda Airport. It is my standard.
*The hard-soft ice cream has a creamy texture.

The flavor of Matcha is not strong and has a moderate taste.

It is a bit sweet and soft, so after you finish eating it,

I want to drink something a little.
*It is slightly soft and melts in the mouth as usual.

It's a little crunchy.

It is not too sweet and delicious.
*Milk I want to eat soft ice cream which changes depending on the season every time.

*I use it for a relaxing time before departure. It is one of the pleasures to come to Haneda.

 has a refreshing and subtle flavor.
Info | Patisserie Kihachi Haneda Airport Terminal 1
[business hours]

6: 00 -20: 00

[Phone]

+81-3-5756-7223

[Address]

Haneda Airport 3 -3 -2 Haneda Airport 1st Passenger Terminal Building 2F, Ota-ku, Tokyo

【HP】
Info | Patisserie Kihachi Haneda Airport Terminal 2
[business hours]

8: 00 -19: 30

[Phone]

+81-3-6428-8740

[Address]

3 -4 -2 3F Haneda Airport, Ota-ku, Tokyo

【HP】

http://www.kihachi.jp