There is a cafe run by a Baumkuchen specialty shop in the departure lobby of Haneda Airport Terminal 2.
It is a completely new Baumkuchen cafe, Cafe Nenrinya, born from Nenrinya, a Baumkuchen specialty store.
I will introduce you to the café Nenrinya where you can relax before you leave by airplane.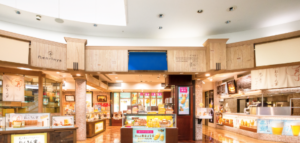 Nenrinya's Baumkuchen
Nenrin means concentric rings seen in the cut of a tree in Japanese. (Annual tree ring)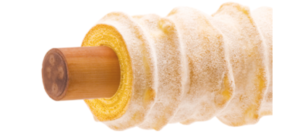 The Nenrinya's Baumkuchen was created through trial and error.
The Nenrinya describes the process as follows:
Baumkuchen is a basic, simple baked confectionery that was born in Europe.
The Nenrinya made trial and error attempts to create a new Baumkuchen by imparting a delicate, rich and fragrant flavor and texture that resonates with the soul of the Japanese people.
We thoroughly pursued the ingredients, ingredients, and cooking method, and stood there many times before realizing it.
After repeated failures, one day I came to the conclusion that the only way to make the desired Baumkuchen was to build a kiln from scratch that could do the opposite: steam-bake with dry heat.
After trial and error, the Nenrinya finally completed its dedicated kiln.
The Nenrinya's Baumkuchen was born.
We are striving to provide our customers with products that are even more delicious. 
There are mainly 2 kinds of Baumkuchen at Nenrinya.

They are Mount Baum Shikkari-me and Straight Baum Yawaraka-me.
Mount balm is fragrant outside and moist inside.
The straight balm has a moist and fluffy texture.
They come in a variety of sizes, ranging from bite-sized assortment to seasonal flavors.
Cafe Nenrinya
 The Baumkuchen specialty shop that you can find only at Haneda Airport, Baumkuchen Cafe born from Nenrinya, is the Cafe Nenrinya.
You can enjoy their signature Baumkuchen in their original cafe menu in a calm and relaxing space.
You can enjoy the taste of Baumkuchen that the specialty shop of Baumkuchen thinks.
Hot Baumkuchen Plain, which you can enjoy only when you warm it up, is a very popular specialty.
I also recommend sandwiches made with moderately sweet Baumkuchen.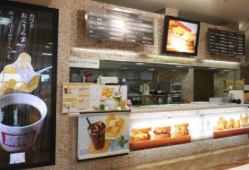 Cafe menu
 *Hot Baumkuchen
The aroma of egg and butter comes out.
This is the specialty menu of the cafe Nenrin-ya.
Single item 494 yen (Tax included)
Drink set 720 yen (Tax included)
Hot Baumkuchen comes with topping service.
Whipped cream or vanilla gelato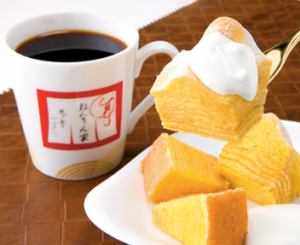 *Baumkuchen sandwich
This is a sandwich made with special Baumkuchen baked to moderate sweetness.
Baumkuchen Sandwich Keema Curry
617 yen including tax
Baumkuchen sandwich mix
617 yen including tax
Standard Mixed Sandwich with 3 Flavors
(Beef, shrimp, avocado, & egg)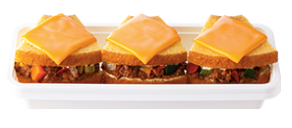 You can buy souvenirs of Baumkuchen at the shop attached to the cafe.
Nenrinya Baumkuchen types
1 Mount balm, firm buds 
The outside is fragrant and the inside is moist.
An attractive item with a texture like French bread.
The taste and texture are firm.
The dough with rich butter flavor is baked for a long time.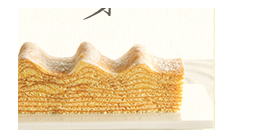 2 Straight Balm Soft Buds
Seeking softness suitable for Japanese taste.
It's fluffy like a sponge cake and baked with plenty of eggs.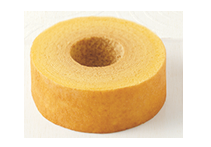 3 Bite-size balm
Baumkuchen cut into bite-sized pieces and individually wrapped.
The assortment is available.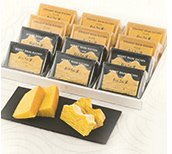 4 Seasonal Limited Offer
*Straight balm with lemon fondant
Pour in the Mediterranean lemon juice fondant.
It is finished refreshingly.
Enjoy the juicy, sweet and sour taste.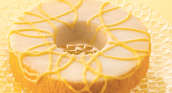 *Mount Baum Green Tea
After baking for a long time,
A dish that has been matured by letting it rest quietly.
The rich aroma of Kyoto Uji green tea spreads.

Review
*Is it okay to make a sweet sandwich with Baumkuchen? I thought so, but it was a Baumkuchen with a moderate sweetness for sandwiches.

It is just right to fill a small belly.
*I ordered a Baumkuchen set (720 yen) and a Baumkuchen sandwich mix (617 yen). 

The Baumkuchen was baked lightly. It tastes even better when baked.

I am happy that I can eat it with vanilla gelato that is fragrant outside and moist inside.

Baumkuchen sandwiches? It may sound strange, but the sweetness of the Baumkuchen and the ingredients didn't fight, so we got along well together.
*In addition to the traditional Nenrinya quality taste, this texture is combined and is very delicious.

The combination of warm Baumkuchen and ice gelato is also fun!

I was very relaxed before the flight.
*A sandwich with Baumkuchen is too innovative.
*The warm and moist Baumkuchen healed my travel fatigue!
*A cafe with delicious Baumkuchen.

a small sandwich with Baumkuchen. Unexpectedly delicious. Recommended!

 
*After passing the baggage inspection, it is attached to a souvenir shop near Gate 51, and only ANA passengers can come.

In addition, this is the only rare restaurant in Nenrin-ya where you can eat "Baumkuchen sandwich".

 
*Baumkuchen is warmed and has a moderate sweetness and moist texture.

Each has plenty of pepper in it. It is for those who like rare things.

 
*It is novel to put side dishes in Baumkuchen! It is slightly sweet and delicious. I want to eat normal Baumkuchen next time!!
Cafe Nenrinya
【business hours】

06: 00 ~ 20: 00

【Address】

Haneda Airport 2nd Passenger Terminal 2 F, 3 -4 -2 Haneda Airport, Ota Ward, Tokyo

【Tel】

+81-3-6428-8710 

【HP】

https://www.nenrinya.jp/products/cafe.html