Izakaya is similar to Western-style pub.
It is a place where workers can stop by before coming back home and share drink and snacks with their colleagues.
Izakaya has traditional decor, a counter, tables, or even tatami matas.
The selection of alcoholic beverage is very broad, including draft beer, whiskey, wine, Japanese sake and shochu, cocktails.
Today, I will introduce some popular Izakaya chain restaurants.
Doma-Doma (土間土間)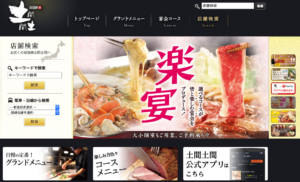 (Link)
The concept of this store is "a place where you can relax".
Drinks and dishes for young women are available.
The average price is approximately 2,750 yen.
You can eat and drink alcoholic bevarages at reasonable prices:
A grass of beer: ¥400 ($4)
Drink free service with foods: ¥3200 ($32) 〜
Shoya (庄や)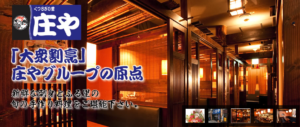 (Link)
Fresh sashimi is popular at the pub.
"Asari butter" is famous as an original dish of sweet potato.
There are 258 stores across the country, and affiliated stores such as "Nippon Kai Shoyai" and "Yaruki Chaya".
If you want to eat Sashimi (raw fish) with an alcoholic beverage at a reasonable price, I would recommend "Shoya" and its affiliated stores.
Draft beer: ¥500 ($5)
Free drink for 120 minutes with some foods (¥4000 = $40)
Watami (和民)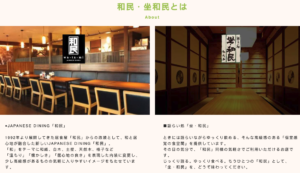 (Link)
The concept of Watami is the fusion of Japanese style dining and comfortability for staying.
There are two types of "Watami (和民)"
Watami
Za-Watami "坐・和民"
The main difference between the two is that Za-Watami provides private spaces for groups with high-quality dishes at a little bit higher prices.
Draft beer: ¥500
Free drink with 3-4 foods: ¥3500〜
Sakura Suisan (さくら水産)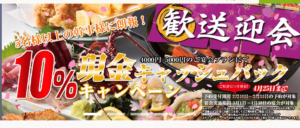 (Link)
The basic concept of Sakura Suisan is "provide healthy and delicious seafood".
There are 67 chain stores nationwide.
If you would like to eat fresh seafood, this izakaya is recommended.
Sashimi (raw fish) is excellent and my recommendations are
Honjitsu No Sashimi Mori (= Today's sashimi: 本日の大漁刺盛り): ¥1100
Honjitsu No Kaisen Nigiri (= Today's Sushi: 本日の特選海鮮にぎり): ¥1100
Draft beer: ¥400
Free drink with 3-4 foods: ¥3000〜
Let's go to Izakaya (Japanese style pub)
Izakaya is an excellent Japanese pub where you can enjoy a delicious menu with elaborate ideas at a low price. There are many Izakaya in major cities in Japan. You can try it!