There are occasions when Japanese people sometimes want to eat Unagi (eel).
Unagi is fresh-water eel.
In Japan, it is prepared by grilling it with a special sauce, and it is rich in Vitamin A and E.
To eat good Unagi, I recommend you to go to the good Unagi restaurant.
In this article, I will introduce the following points:
Where to buy Unagi?
When Japanese people eat Unagi?
Famous Unagi restaurants in Tokyo, Nagoya and Kyoto
Where to buy and eat Unagi?
You may buy Unagi at supermarket in Japan, but the taste of Unagi in supermarket is not as good as that provided by Unagi specialty restaurants.
Therefore, I recommend to you to eat Unagi at the specialty restaurants.
When do Japanese people eat Unagi?
Traditionally, Japanese people eat Unagi in the summer, especially for late July.
People eat it because they believed Unagi can help the body withstand the humid and hot summer in Japan.
Famous Unagi Stores/Restaurants
Nodaiwa (野田岩)Ginza, Tokyo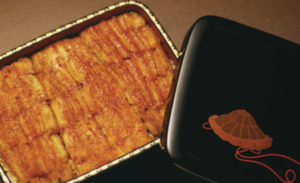 Nodaiwa was founded in the Edo period. The appearance makes you feel the style of a long-established store. I get one star in Michelin for proof of a great shop.
The atmosphere of the shop alone will also make you feel Japanese tradition.
The price of Unagi in Nodaiwa ranges from ¥2900 ($29) to ¥5400 ($54).
The price is dependent on the size and volume of the eel.
Horaiken (蓬莱軒), Nagoya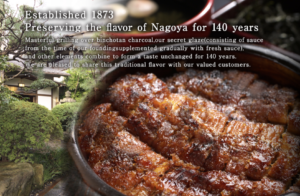 (Homepage in English)
"Hitsumabushi"is a special type of Unagi, and Horaiken (蓬莱軒) is a store where "Hitsumabushi" is born. It has become known as a specialty of Nagoya.
Horaiken (蓬莱軒) is a long-established restaurant founded in 1906.
The Unagi restaurant provides the special sauce that has not been changed from the inception of the restaurant 100 years ago, fresh and lively eel, and the excellent technique for burning eel with the stable firepower.
It is a famous restaurant visited by many people in search of this taste from all over the country.
Unagi Hirokawa(廣川), Kyoto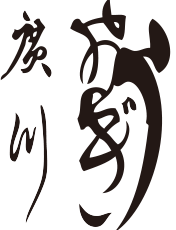 (Homepage (English))
Hirokawa is a popular Unagi restaurant in Arashiyama, Kyoto. It is a very beautiful and elegant restaurant.
As it is located in the most famous tourist area of Kyoto called Arashiyama, it is a good spot to stop by when traveling.
The price of Unagi ranges from ¥3000 ($30) to ¥5400 ($54).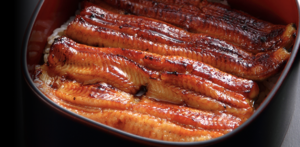 This restaurant has also acquired the Michelin star, and it is the best known Unagi restaurant in Kyoto.
The sauce for Unagi has a long history connected over generations.
You can reserve the restaurant through the homepage written in English.
Let's eat Unagi
I explained what is Unagi and its famous restaurants in Tokyo, Nagoya, and Kyoto.
Let's enjoy the traditional food of Unagi (eel) during sightseeing in Japan.