There are various restaurants in Haneda Airport.
They also sell boxed lunches and takeout meals, which are perfect for pre-departure snacks and souvenirs.
This time, we will introduce the recommended items limited to Japanese food among the bento and takeout items available at Haneda Airport.
1 Sato Suisan Ishikari Sushi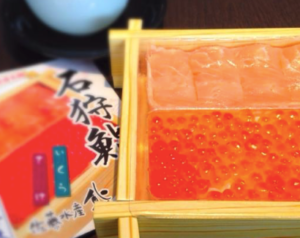 Headquartered in Hokkaido, Sato Suisan does not use any synthetic additives and is particular about the salmon used in lunch boxes, which is not farmed, but wild and fresh.
Sato Suisan's boxed lunches are made in Hokkaido every morning and delivered throughout Japan in the afternoon.
The lunch boxes sold at Haneda Airport are of course fresh ones transported by air on the day, and they are unique to the airport.
"Ishikari Sushi" is a long-selling product with a history of more than 40 years.
Using a generous amount of shelled crab meat and natural salmon from Hokkaido, this "Ishikari Sushi" is a New Chitose Airport specialty and has been loved by many travelers.
The orange color of the salmon and the faint color of the crab are vivid and stimulate your appetite.
Women are happy with the slightly small "Mini Ishikari Sushi" with salmon roe on it.
Just by putting salmon roe on it, it looks shiny and beautiful, and it makes you feel more luxurious.
There are various combinations, so please choose your favorite Ishikari Sushi according to your mood at that time.
It's also a special lunch box at New Chitose Airport, so I recommend it to people who don't go to Sapporo Chitose area on a flight.
Store information (Passenger Terminal 2/ANA side)
*Store Name: Soraben Kobo

*Address: Haneda Airport 3 -4, 2nd floor, Ota Ward, Tokyo

*Telephone: +81-3-6428-8775

*Hours: 5: 45 ~ 20: 30

*Official URL: https://www.sato-suisan.co.jp/quality/
2 Sampi ryoron( pro and cons), 2-tiered bento box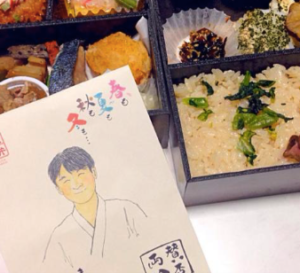 This is a boxed lunch supervised by Chef Kasahara of Sampi ryoron(pros and cons), a Japanese restaurant famous for not taking reservations in Ebisu.
It has a square double layer and has a solid modern and dignified impression.
Chef Kasahara's portrait with a gentle smile on the packaging caught my eye and made me want 
to pick it up.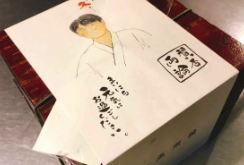 The feature of this bento is that it is packed with luxurious dishes made with seasonal ingredients. This season, abundant ingredients that color summer are used.
The bottom of the rice box has hijiki rice, seasonal edamame, ground meat, and eggs.
There are 2 kinds of Omusubi which you can eat in one bite. They have fried Jako and green pepper and tuna dressed dish on each.
As for pickles, Iburigakko with cheese is chosen.
The weight of the rice is so unique. The side dishes on the top shelf are horse mackerel grilled with sansho pepper, beef simmered in soy sauce, corn, eggplant simmered in soy sauce, fried chicken, sesame dumplings, etc., and I was surprised at the variety of dishes and the colorful colors I could see.
The chef's attention is put into every detail, and the way to pack the bento is very stylish.
The highly satisfying bento made by the sophisticated chef will be brought to the main store in Ebisu one day and you will want to try the chef's dishes.
Ingredients and menu contents change regularly according to the four seasons, so you always want to pick it up and see it.
Store information (Passenger Terminal 2/ANA side)
*Store Name: Soraben Kobo

*Address: 2nd floor, Haneda Airport 3 -4, Ota Ward, Tokyo

*Telephone: 03-6428-8775

*Hours: 5: 45 ~ 20: 30

*Official HP: http://www.sanpi-ryoron.com/
3 Okowa especially store  Jyutokuan Ganso Haneda Airport Hitokuchi Okowa
This one-size-fits-all okowa is great for women.
You can only buy it at Haneda Airport or online.
You can choose from 3 choices, Matsusaka beef, a mix of Matsusaka beef, Ume chirimen and sekihan, and limited to summer.
The most popular one among them is Bite-sized okowa Matsuzaka beef.
Taking full advantage of the deliciousness of Matsuzaka beef, it is mixed with burdock, carrot, and ginger and steamed thoroughly in a salt pan.
The flavor of the soup stock soaks into each grain of rice, and the sweetness and flavor of the rice, meat, and soup stock are mixed in your mouth, making you feel the depth of the taste.
100% glutinous rice is used, so the texture is chewy and the more you chew, the more delicious it feels.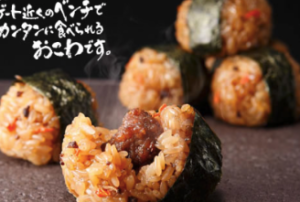 The size of okowa is small, but it lasts long, and it is easy to carry because it is individually packaged, and I am glad that my hands are not dirty.
Store information (Passenger Terminal 1/JAL side)
*Store Name: Lunch Box

*Address: Haneda Airport 3 -2 -3, Ota-ku, Tokyo, Passenger Terminal 2 F

*Telephone: +81-3-5757-8882

*Opening hours: 6: 00 ~ 20: 00

*Official URL: http://www.jutokuan.com/item_haneda.html
Store information (Passenger Terminal 2/ANA side)
*Store Name: ART DELI KITCHEN

*Address: 2F Haneda Airport 2nd Passenger Terminal, Ota Ward, Tokyo

*Opening hours: 5: 30 ~ 20: 00

*Telephone: +81-3-6428-8583

*Official URL: http://www.jutokuan.com/item_haneda.html
4 Ningyocho Imahan Sukiyaki bento box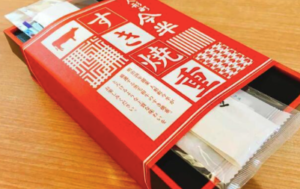 Imahan is from Ningyocho, a famous traditional Japanese restaurant in downtown Tokyo.
You can enjoy the authentic flavor of Kuroge Wagyu "Sukiyaki Shabu-shabu Specialty Japanese Cuisine" in your bento box.
It looks like a bento box, and I can feel the age and attention of the present half.
The meat that is arranged elegantly is seasoned with salty-sweet taste, and the more you chew it, the more it spreads inside your mouth, and you can feel that the flavor is condensed.
The flavor of the meat and the sauce blend into the rice underneath and the texture of the grains is very delicious and mixes with the meat and melts.
The wheat gluten with the logo of the present half was also eaten, and the shiitake mushrooms and shirataki (white stringy food made from konjac starch), which were slowly soaked with the flavor, was arranged beautifully, giving a sense of luxury.
Store information (Passenger Terminal 1/JAL side)
*Store Name: Soraben Kobo

*Address: 1st Passenger Terminal 2F

*Hours: 5: 45 ~ 20: 30

*Phone: +81-3-5757-8268

*Official URL: https://www.imahan.com/
5. Jinchu  Beef Tongue Barley Rice Bento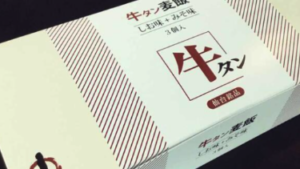 Jinchu is a restaurant specializing in beef tongue originated in Sendai, with stores in Sendai International Airport and Sendai Station.
This Beef Tongue & Barley Rice is a lunch box of Sendai's famous beef tongue with barley rice.
There are 2 flavors, salt flavor, and miso flavor, and each of them is in a small bag so it is easy to eat as if it is tied.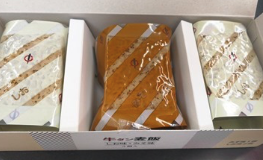 The bulky beef tongue with its presence is sandwiched with chewy barley rice to make it look like pressed sushi.
When you open the seal, you can smell the strong aroma of the charcoal grill from the barley rice. When you take a bite, you will be able to enjoy the flavor of the charcoal fire and the crunchy texture of the beef tongue and the flavor of the meat.
The barley rice is cooked with the broth so it has a good flavor and goes well with the smell of charcoal.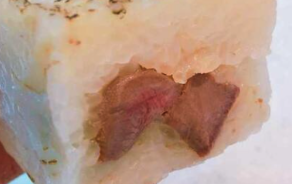 Of course, it tastes good as it is, but if you heat it in a microwave oven, it tastes even better.
It's in a small bag, so I recommend you take one home and warm it up and eat it with wasabi or mustard.
Store information (Passenger Terminal 2/ANA side only)
*Name of store: ANA FESTA Gate Food Shop # 65/# 52 (In the safety inspection area)

*Address: 2nd Passenger Terminal 2F

*Telephone: +81-3-5539-9000

*Opening hours: 6: 00 ~ 20: 00

*Official HP: http://www.jinchu.jp/profile/index.html
6 Onigiriya Saikan Onigiri
What JAL airport staff often use for lunch is Onigiriya Saikan Onigiri.
There is a note saying "Please eat it within two hours." at the front of the store, and the freshly made rice balls are discarded after 2 hours.
I heard that salmon and mentaiko are selling very well, but the ones that airport staff likes are mayonnaise type onigiris such as crab mayonnaise and tuna mayonnaise.
The heat of warm rice melts the mayonnaise and makes the rice rich. The ingredients are not only topping but also inside, so you can enjoy the ingredients until the last bite.
Wasabi chirimen is recommended as it has a slightly adult taste.
The pleasant fragrance of the wasabi that comes out of the nose and the deep taste of the chirimen creates an exquisite harmony with the soft and chewy rice. The rice used is from Yamagata Prefecture "Yumegokochi", and it has a nice texture and a firm sweetness, and the grip is fluffy. The nori seaweed supports rice well so it doesn't lose its shape.
When the rice balls are sold out, they will be made in the kitchen in the back, so if you want to eat hot and freshly made rice balls, please wait for a while.
Store information (Passenger Terminal 1/JAL side only)
*Store Name: Soraben Kobo Onigiriya Saikan

*Address: 1st Passenger Terminal, 2nd-floor Soraben Kobo inside

*Telephone: +81-3-5757-8268

*Hours: 5: 45 ~ 20: 30

*Official URL: https://www.tokyo-airport-bldg.co.jp/