Delicious lunch spots perfect for Ueno sightseeing, carefully selected!
We selected a variety of shops such as a long-established western restaurant and Japanese restaurant, and a cafe perfect for dating.
Please use it as a reference when you come to lunch at Ueno.
Isen Honten/ Pork Cutlet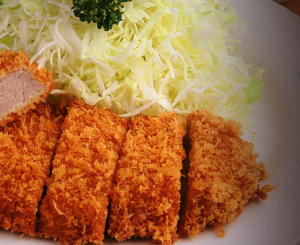 Tonkatsu Isen is continuously being loved in Ueno.
The thick meat is soft and juicy as the restaurant says, "A soft pork cutlet you can eat!"
And it's also a birthplace of Katsu sandwitch, so it's also a souvenir of Ueno sightseeing.
Access: 3 minutes walk from JR Okachimachi Station
Tai Mei Ken/ Western style restaurant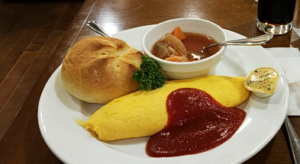 The taste of the famous Japanese restaurant which has been in Nihonbashi since 1972 can be found in the building at JR Ueno Station.
The omelet rice of the signboard menu has a gentle smell of butter, while the outside egg is firm and the inside is fluffy.
Access: 3rd floor of Ekinaka Ecute Ueno at JR Ueno Station
Park Side Cade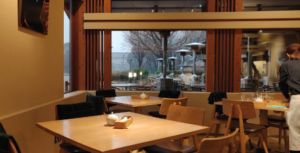 There are a lot of cafes in Ueno in buildings and downtowns, but this is a shop in Ueno Park.
So you can enjoy food and tea while feeling nature.
With the concept of "maximizing the taste and taste of vegetables", you can enjoy delicious foods with plenty of seasonal vegetables and a pleasing look and taste.
The weekend lunchtime and tea time are crowded. So, it is recommended to shift the time a little.
Access: 3 minutes walk from JR Ueno Station Park Exit
Niku no Oyama/ Fried foods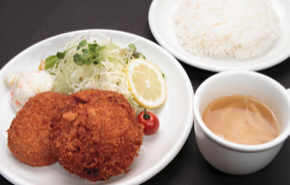 A restaurant located in a bar area that is crowded from the daytime in Ueno.
It is also popular for lunch when you can eat a delicious set meal with a hearty scale such as chicken cutlet set meal at 780 yen.
People who like alcohol can take out mince cutlet, ham cutlet, and grilled skewers at the store, so it's fun to buy liquor together and have a drink on the spot.
Access: 2 minutes walk from JR Ueno Station
Innsyoutei / Traditional Japanese foods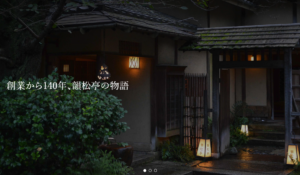 Founded in 1887, a store located in Ueno Park.
For lunch, you can have more than 10 kinds of products.
The food that sticks to each one of the ingredients is not only delicious but also looks gorgeous.
In the elegant space of the restaurant, you can enjoy the quiet time while watching the nature of the Ueno Park which spreads over the windows.
Access: 3 minutes walk from JR Ueno Station Park Exit
Tonkatsu Yamabe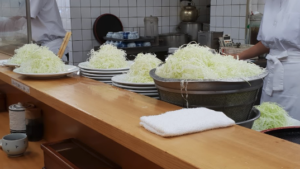 It is located in Ueno Okachimachi Chuo-Dori, and it is a shop where the procession is continuous.
I receive an order and then fry the cutlet and I feel the taste of gravy when putting in my mouth.
This store is famous for its high cost-performance because you can eat a voluminous pork cutlet for 750 yen.
It is not a store where you can stay longer, but the tonkatsu is delicious.
Access: 2 minutes walk from JR Okachimachi Station
Ise Roku Ueno/ Japanese foods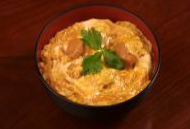 Ise Roku is a grilled chicken specialty store in a downtown area near Ameya Yokocho.
The Ise Roku's oyakodon, which can be eaten for lunch, is exquisitely matched with the balance of fresh chicken and a soft-boiled egg.
If you eat it you should know its deliciousness.
During the lunchtime, 100 persons are the limit; therefore, please be careful about being sold out.
Access: 4 minutes on foot from JR Ueno Station Hirokoji Exit
Yasai-Ya Mei/ Japanese vegetarian foods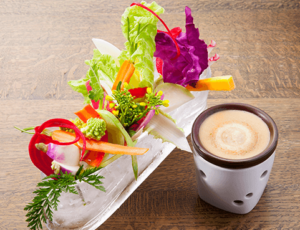 A store located in "Ueno Sakura Terrace" where you can directly access Ueno Park.
The vegetables used for lunch are sent directly from contract farms all over the country in Japan.
This store is very popular with women who seek delicious and healthy foods.
It is a stylish shop, and you can enjoy a calm place during lunchtime.
Access: 1 minute walk from JR Ueno Station Yamashitaguchi
Steak Dining Taka(鷹)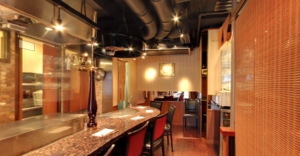 At lunchtime, it is a restaurant where you can eat lunch for 1,080 yen.
In addition to foie gras, the beefsteak are also 1,080 yen for lunch!
It's amazing that you can eat a fine and delicious meal at an excellent cost-performance. The meat is grilled on the iron plate in each seat, so you can enjoy the realism of cooking while you are waiting.
Access: 4 minutes walk from JR Okachimachi Station
Genyoshoku: Sakurai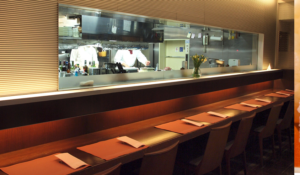 Sakurai is a well-known store of the Western Food Battle Zone.
The taste is recognized by Michelin.
They Carefully selected Western-style food.
Hamburger set (demiglace sauce or Japanese style sauce, salad, soup, bread or rice) costs 2,000 yen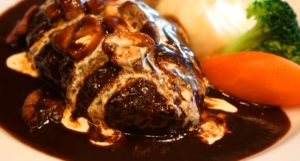 Michelin Guide introduced this Ueno's Western Restaurant, which has been selected as a high cost-performance store in Tokyo.
A tasteful nostalgic taste such as a hamburger with demi glass sauce and omelet rice with home-made tomato sauce is recommended.
The modern and spacious shop is open to a wide range of families and couples.
Access is 3 minutes walk from JR Okachimachi Station
Ueno Yose-ya / Seafood
A seafood bowl like a jewelry box is 600 yen (excluding tax) for lunch!
This is a seafood restaurant on the east side of Ueno station.
This store offers fresh fish purchased from Tsukiji every morning.
For lunch, you can enjoy fresh, good quality seafood at a low price, such as
"Bikkuri Don(びっくり丼)" = 648 yen using 7 or more types of seafood
"Otoro Don(大トロ丼)" = 1350 yen
In addition, all lunch items are accompanied by small bowls and miso soup, so it is full of a sense of value.
At lunch on weekdays, please take extra time, as it will be crowded with businessmen and office-workers.